Tyskland/Sto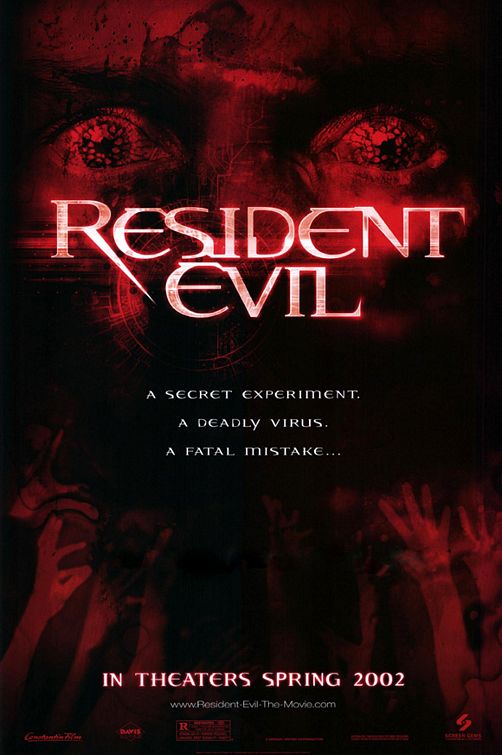 rbritannien/USA 2002
Regi, manus: Paul Anderson. Foto: David Johnson. Musik: Marco Beltrami, Marylin Manson. I rollerna: Milla Jovovich, Michelle Rodriguez, Eric Mabius, James Purefoy.
Britten Paul Andersons Mortal Kombat (1995) – flyktig på biorepertoaren men en storsäljare på video – blev trendsättaren för alla senare video/datorspelbaserade filmatiseringar. Det enda som skiljer filmen från förlagan är egentligen att det interaktiva momentet försvunnit och att levande skådespelare satts i huvudrollerna. På samma sätt har bioaktuella Resident Evil utformats.
Det här är således den ideala filmen om man vill undvika karaktärspsykologi, djupsinnig dialog och tankeväckande symboliska undertexter. Med en tunn handlingstråd som förevändning är filmen, som spelet den bygger på, en serie utstakade fasta situationer som rollgestalterna ska ta sig igenom för att komma från en till synes omöjlig utgångspunkt till slutstationen. Som hinder på vägen finns det levande döda, muterade hundar och ett tydligt datoranimerat monster.
Som konstruktion för ett interaktivt spel fungerar denna hinderbana av ständiga shoot'em-ups, närstrider med kampsportinslag och försåtliga fällor hyfsat. Det gör inte så mycket om logiken är obefintlig eller rollgestalterna pappfigurer eftersom spelet mest fungerar som en klurig labyrint. Men överförd utan nämnvärd dramatisering på bio blir upplevelsen snabbt mekanisk och tråkig. I jämförelse ter sig popcornrullar i actiongenren, som Renny Harlins DEEP BLUE SEA (1999) eller David Twohys PITCH BLACK (2000), plötsligt ambitiösa. I dem har man i alla fall lagt ner lite arbete på att leka med serietidningsestetiken och gå bortom actiongenrens mest uppenbara klichéer.
Filmversionen av Resident Evil fungerar förmodligen bäst på spelets anhängare och för åskådare utan filmhistoriska referenser. För har man råkat se George Romeros långt mer överlägsna zombiefilmer i den trilogi som inleddes med Night of the Living Dead (1968) bleknar Resident Evil betydligt. Både spelets och filmens upphovsmän har nämligen uppenbart stulit sina bättre inslag från Romeros filmer, en okreativ likplundring som för övrigt kännetecknar regissörens Andersons hela karriär.
© Michael Tapper, 2002. Sydsvenska Dagbladet 2002-04-12.