I have an appointment with Lars von Trier and his co-screenwriter, author Niels Vørsel. We are at the studio of Nordisk Films in Valby in the outskirts of central Copenhagen. The post-production of his new film Zentropa [Europa], produced by the upstart film company Zentropa, is in full activity. Everything has to be completed for the grand opening in Cannes in May. Expectations are high, but Lars and Niels radiate calm self-assuredness when I show up in mid-workday to discuss careers, the fascination for technology, Nazism and the decline of European culture, plus a couple of other topics of interest on a young director who likes to be known as the bad boy of Danish cinema.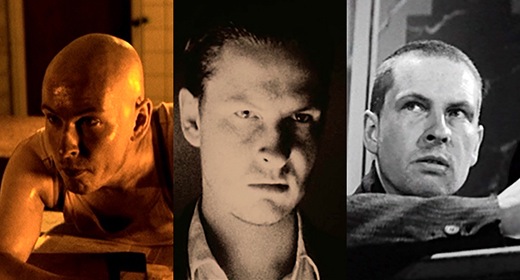 Who is, then, Lars von Trier and why has there been said so much more interesting things about him in French film magazines such as Positif and La Revue de Cinéma compared to Danish and Swedish press?
Let's start from the beginning.
Lars Trier was born in 1956 and just like Erich Stroheim he later added a self-styled, aristocratic "von" to his director-name. He had already at an early stage decided to become a film director, so he didn't hesitate when he was chosen to play the boy lead in the Danish television series "Secret Summer" [Hemmelig sommer] in 1969.
– I was 14 years old, I worked with 8mm film and I had a very strong fascination for film technology. During a whole year after the shootings of the series, I used to skip school and run down to the studios and pester the crews with questions and comments about the cameras and the lightning until I was thrown out.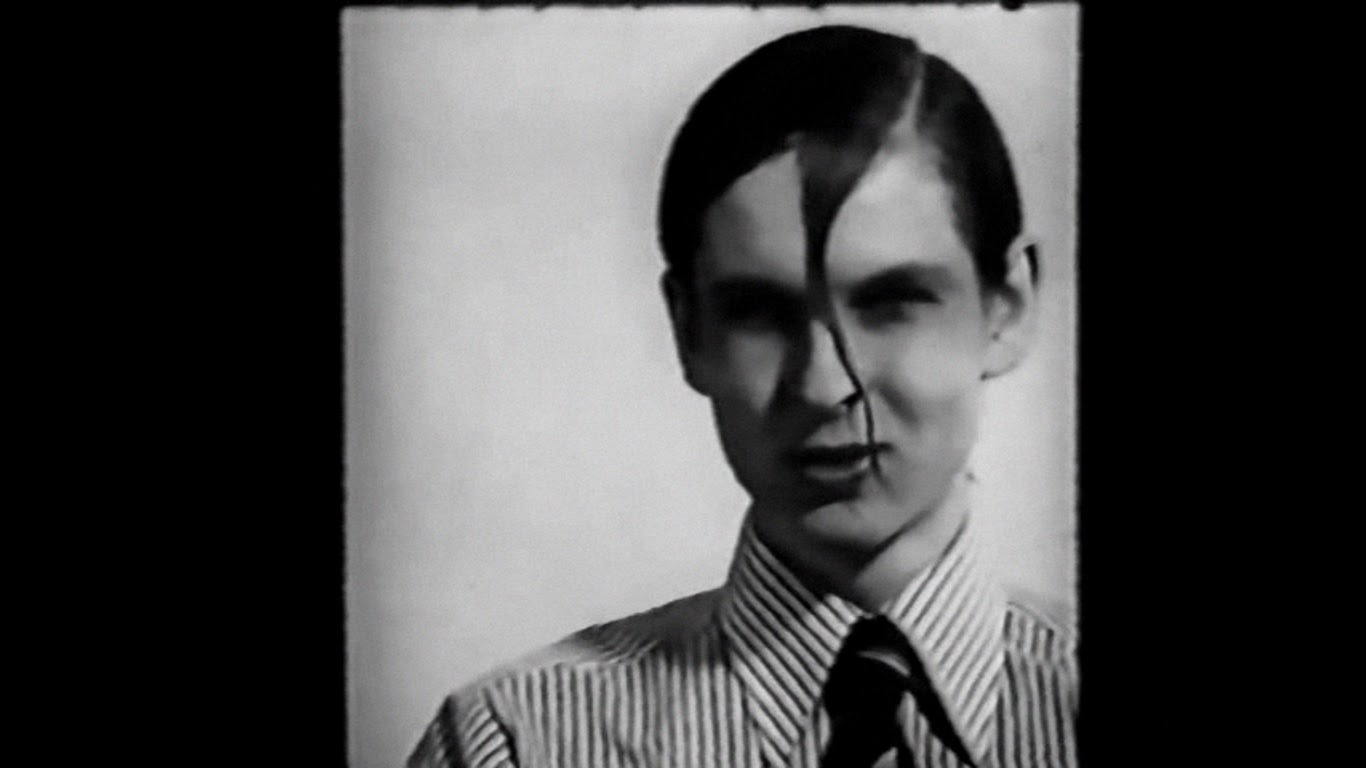 Between 1979 and 1982, Lars attended the Danish Film School in Copenhagen where he among other things did Nocturne in 1980 and "The Last Detail" [Den sidste detalje] in 1981.
 – Nocturne was the most important of them and also won a prize at the film festival in Munich. I got the inspiration for that one while watching the Swedish film review program by chance. There they showed a long extract from The Mirror by Andrei Tarkovsky. What I saw was a long unbroken take, a camera tracking along a road. It was simply unbelievable – like a revelation to me! At the time, I'd of course seen a lot of films with different aesthetics and I was always interested in the divergent – and in the special – but the images from this Tarkovsky film seemed to me to come from another planet.
Trier's graduation film Images of Relief [Befrielsesbilleder] from 1982 seems to come from another planet too. This dream-like, almost hallucinatory, mood piece tells the story of a German soldier and his experiences during the day when the Allies liberate Denmark. Devoid of any force or drive, the officer walks among the ruins of the illusions of the Third Reich while his Danish girlfriend betrays him in opportune desperation and helps a couple of Danish resistance men set a trap for him.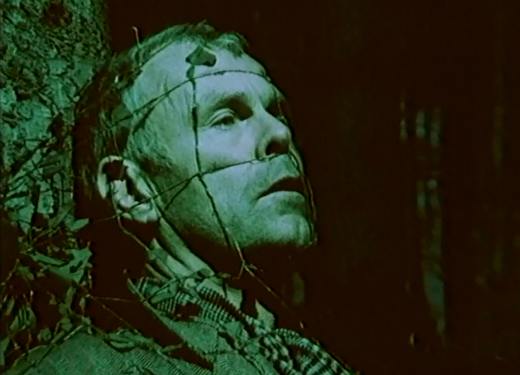 As this story unfolds, Trier inserts rarely shown documentary footage of "tyskepiger"  – Danish girls with German boyfriends – who get their hair cut off by force and German-friendly administrators who are forced to run the gauntlet down the streets of Copenhagen. At the same time the films makes it very clear that it wasn't alien to the Danish resistance, just like the French, to collaborate with the Occupational powers. The compassionate account of the German officer and the renewed articulation of this generally known secret in Danish history quickly made Images of a Relief a controversial film. The debate that surrounded it even gave Lars von Trier the reputation of romanticizing Nazism. Despite these controversies the film was shown on Danish television shortly thereafter.
– They had bought the film before it was finished and there were no difficulties to show it, because it was an "art film". When a film is provocative in its shape, the contents get in secondary position – even if that too is provocative. Any aesthetically provocative film gets away with telling any kind of story or delivering any kind of message. It still won't penetrate… Nazism was of course the great European trauma…Well, what can I say about the charges? My mother was in the Danish resistance… We'll have to see what will happen now, when Zentropa, which has many similarities with Images of Relief, is released. Personally, I see both Nazism and World War II as parts of our culture and as a logical evolution by prime movers within that culture. Already in the thirties many made the mistake of dismissing the Nazis as some kind of cartoon crooks, but we have become wiser.
The most striking thing about Trier's graduation film is the elaborate expressions of form and an infallible technique in stylization. The sets consist of grandiosely dilapidated surroundings, caressed by sensuously sweeping camera movements – both Vincente Minnelli and Max Ophüls comes to mind. The acting is done in strained theatricality and as a further expressionistic accentuation, Trier embeds his scenery in a dominant yellow color-tone from sodium lights. Images of a Relief is in many aspects a pilot study of The Element of Crime [Forbrydelsens element], Trier's 1984 commercial feature film debut.
– I knew it would be hard to find financiers for my first commercial feature. I don't think anyone wanted to see another Images of Relief. Circumstances paved the way quite unexpectedly, though, and I got lucky. They had just hired an extremely unpopular film commissioner at the Danish Film Institute. Normally the film commissioners get hundreds of scripts sent to them, but when I arrived with my project he hadn't been sent of a single one, so he gave my synopsis the go-ahead immediately. I then managed to get hold of Per Holst, the producer, who invested the rest of the money. The film's look is very high budget but it was in fact the second-cheapest production in Denmark in 1984.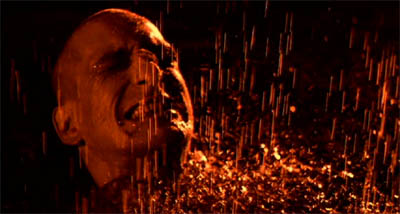 The Element of Crime is something as unusual as a Danish science fiction thriller. The action takes place in a post-apocalyptic future where both culture and climate has collapsed. A constantly rainy Europe has turned into a large, inundate swamp and Africa is slowly perishing under enormous sandstorms. Somewhere in Cairo we find Detective Fisher who is at the moment undergoing hypnotherapy in order to try to remember an investigation about the so-called Lotto killings, a series of sex-related murders of young lottery ticket-selling girls, probably perpetrated by the elusive and enigmatic Harry Grey. In his pursuit of Grey, Fisher uses a criminological model, which is compiled by his former mentor Osborne in the book The Element of Crime. The model prescribes the detective to identify himself with the killer, thus predicting his plans. During the pursuit, a pattern crystallizes itself and leads towards Osborne, but when he takes his own life the trace changes its course and leads to Fisher himself instead.
Both The Element of Crime and Images of Relief are romances in decomposition and the films are saturated in yellow sodium color surroundings to the fullest. The Element of Crime is a typical postmodern product of the 1980s, with its mix of genres and its countless references to other directors, films and clichés. In brief, one could describe it as black and yellow film noir modernized into a low budget exploitation film a la Roger Corman and directed by Andrei Tarkovsky. The post-apocalyptic scenery has a lot in common with a number of films made in the same period: The MAD MAX TRILOGY 1979–85; Escape from New York, 1981], The Final Combat ([Le Dernière combat, 1983]…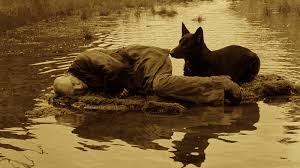 – …and don't forget Stalker [1979] and BLADE RUNNER [1982]. Definitely, this film is part of a fashion wave. I don't analyze the origins of my images. It's simply not up to me. The pursuit of not being influenced by others is something I think has been putting its mark on the Nordic cinema and paradoxically it has made the Nordic cinema totally conform, a little like the new car models where all the different brands all look alike. Of course, I hope that my stolen material has been processed to become something new. I do not strive to reproduce my sources of inspiration mechanically. It seems like the anxiety of letting yourself be inspired by others has loosened during the 1980s and I find that good, but I don't feel the least related to the other directors. Except, maybe, from that we make films at the same time and maybe partly touches on the same inspirations. Apart from any intellectual explanations – and I'm sure that you could provide those – about me choosing an apocalyptic landscape, the most important factor for me was to make a clean break from the polished Danish filmmaking. I wanted a patinated friction landscape, so we created one.
The Element of Crime was the first film on which Lars von Trier collaborated with Niels Vørsel (born 1953), an even in Denmark relatively unknown author of a couple of radio plays and three novels by small publishers (nothing from his production has been translated) and he himself regards his books as "conceptual meta-literature" written with cold distance.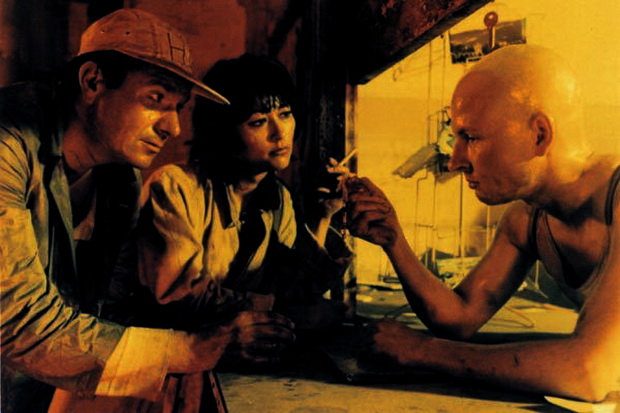 – I met Lars when I worked as an extra in Images of Relief, Vørsel explains. I hadn't seen any of Lars films and he hadn't read any of my books but we started to talk about an idea for a crime story that Lars had. The only thing we knew from the start was that we wanted to make it into a film noir. Lars had three images he had to include in the film and I suggested he'd read Hammett and get some inspiration from that. Hammett was unsurpassable within the detective genre. Chandler was a great author too, but his criminal plots were more alibis for his writing. Hammett, though – and perhaps because he was a Pinkerton detective himself – is the real thing.
In connection with the opening of The Element of Crime, Lars von Trier published a manifest, antagonizing the old institutionalized directors, the ones he regards as the former "old sexual masters", but who today have become "impotent" in their opportune showmanship – "well-meaning films with humanistic messages". Their former "passionate love affairs" with cinema have now turned into "marriages of convenience". Dreyer and Tarkovsky seem to be exempted from this condemnation, but when we close in on Ingmar Bergman, we are suddenly hitting the core of Trier's target group. A core he calls "aesthetic rigor mortis".
– I have an intense love-hate relationship to Bergman, explains Trier. I've seen every single one of his films. In his youth and until the late 1960s he did many masterpieces. Through a Glass Darkly [Såsom i en spegel, 1961], The Silence [Tystnaden, 1963] and Persona [1966] have all been of tremendous importance to me. My mother died not long ago and I visited her at the hospital as she was lying in her respirator. Suddenly she asked what time it was, and everyone present thought it was a miracle that she could speak although she was dying. That's how I think Bergman is perceived today, which is bad. Many of his earlier films are among the foremost in the world. Today he sits there as the Big Obstacle of Swedish cinema.
– And it's first later, when he's lost his significance as a filmmaker and has stopped making meaningful films that he gets this power. This is sadly a pattern that I find everywhere.
The Element of Crime became a success for Trier & Vørsel. The film was sold to 32 countries, won the award for Best Technique at the film festival in Cannes where it opened and received several awards at several other festivals. Then came the ensuing dilemma – finding the next project. "Le Grand mal", a screenplay that was completed in 1985, remained unrealized.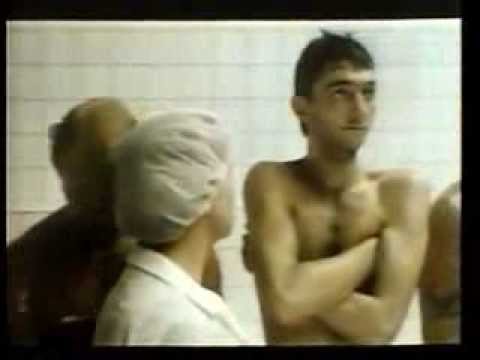 In the meantime, and in between trying out new ideas, Lars did an assortment of commissioned projects in order to pay the bills. He has made around 40 industrial films, commercials and music videos. The most seen work is without doubt the heavily rotated MTV hit Take it easy, where we see the band Laidback falling freely from a plane a couple of thousand meters above the ground.
But it was with a commercial for Danish evening paper that we were to gain more attention.
The commercial was made in 1986 and titled "Have a Bath With Ekstra-Bladet" [ Gå i bad med Ekstra-Bladet"]. It can be described as a paraphrase on the voyeuristic pastiches of Brian De Palma: a young man enters a gentleman's section of a sauna and seats himself a little on the side and on the highest bench. There he discovers a ventilation shutter in the wall and when he cautiously opens it slightly, his eyes suddenly rest upon the ladies' section where young female bodies reveal themselves in a dreamlike slow-motion choreography. Suddenly he sees a stocky middle-aged female bath attendant stare directly towards his peephole. Cut. A single file of ashamed men stands in attention for inspection by the authoritative bath attendant, and when she reaches the main character she looks down in stern regard. An issue of Ekstra-Bladet hangs, folded in the middle, over his erection, lustfully bobbing up and down. The caption reads (loosely translated): "Ekstra-Bladet – It's good to have around!"
– A lot of the attention owes to the fact that it wasn't allowed to be shown on the new Danish television station TV 2, explains von Trier. And when it got banned everyone wanted to see it, of course. The ban got a lot of media, the Danish film magazine Kosmorama published pictures from it, and it was shown in the Danish television news… Scandinavia is fantastic! A thing like this really couldn't have happened anywhere else.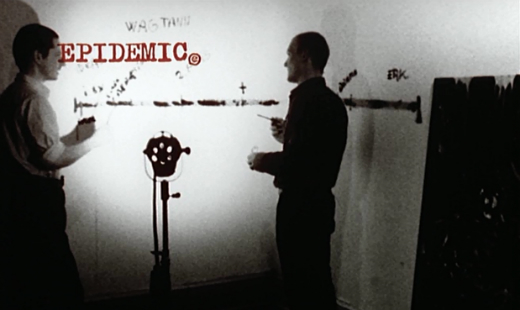 Three years went by before the next Trier & Vørsel-signed project saw the light of day. This time it was an extremely low-budgeted black and white film, Epidemic (1988), about two young men, a director called Lars and a writer called Niels who had been given project money from the Danish Film Institute to write a screenplay. But the problems just piled up when they just one week before their presentation of the finished product found out that the computer had crashed and the only thing they had was the title – "The Inspector and the Whore" – together with the first half sentence.
In pure desperation, they tried a speedy rewrite, but they remembered nothing of the story, something they both interpreted as a sign of the total ineptitude of the script – so "good riddance!" they said. They then decided to take a trip through Europe in the hope of delivering a new film. Lars dreamed of a heroic medieval epic where he as the doctor would try to save a plague-ridden city while Niels started telling absurd stories from his life.
Epidemic is the first – and, so far, the only – film that has been produced by Trier & Vørsel's own production company, Elementfilm, founded in 1986. Trier & Vørsel themselves play Lars and Niels in what seems to be a documentary about their real lives.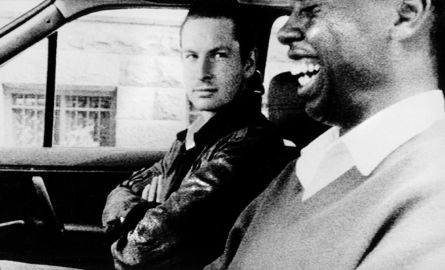 – Epidemic is my own favorite of my films, says Trier. Because it's about what we have been fighting for ourselves – the conditions of film production. We were our own producers, secretaries, editors, cinematographers, lightning supervisors and so forth. With the exemption of my medieval episode where Henning Bendtsen used a 35mm camera, the film was made with a 16mm camera that mostly stood unmanned since we ourselves stood in front of them. It looks like a documentary but is really fiction based on real events, chiefly inspired by things that happened during the preparations on The Element of Crime. It was fun to shoot and the budget of one million Danish Kroner lasted for a long time, but it was a lot of work being in charge of all he different positions at the same time so it's going to be a while before another Elementfilm comes along.
Epidemic is a total detour from anything that Trier & Vørsel has ever done. Here, we find an anarchic playfulness wildly swinging between, bombastic Wagnerian tragedy and low-key everyday farce situations. The comical highlight of the film is a staged account from Niels Vørsel's life: at the age of 30 he starts a pen-pal relationship with an American teenager under the pretense that he is a Danish youngster in the same age. After squeezing everything out of her status-fixated soul by urging her to again and again and in detail talk about the material, price and design of every single artifact of interior in her parent's house, Niels believes himself to have bored her out of the relationship. Suddenly, she calls him from a hotel in the center of Copenhagen where she and her parents have checked in. He cannot talk himself out of it so he is forced to put on a disguise – including a whig which makes him look like Lemmy "Motörhead" Kilmister's younger brother – in order to continue the masquerade as a teenager when he meets her.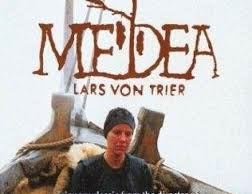 In the spring of 1988, Lars von Trier made his to date only film for television, a film version of Euripides' drama Medea. Just like in the beginning of Zentropa, Lars von Trier's name is authoritatively written above the title, despite the fact that the screenplay of Trier and Preben Thomsen proceeds from Dreyer's never filmed project about Medea in viking surroundings.
– Medea is based on one of the many unrealized scripts that were found in Dreyer's estate. I was fascinated by his very special ideas on color film, something he never realized since he never made any color films. Medea was shot on video, then transferred to film and then back to video. In the editing process, we created the special kinds of color qualities using among other things chroma key to get the effects I wanted to have. Otherwise I tried to give the film an almost archaic character, like an old silent film.
Together with The Element of Crime, Medea is Trier's most successful film. It's been sold to many countries, and in France – where Trier seems to have the most supporters – Medea was awarded the Jeanne d'Arc prize, something that probably helped to pave the way towards the international financing of Zentropa.
When the time comes for us to discuss Zentropa, they tell me that there is a rough version of a trailer available and we sit down and watch it. A droning voice phases in, then counts down in hypnotic suggestion in order to lead the viewer back to post-war Germany, a claustrophobic landscape of labyrinths for the viewer as well as for the main character to get lost in.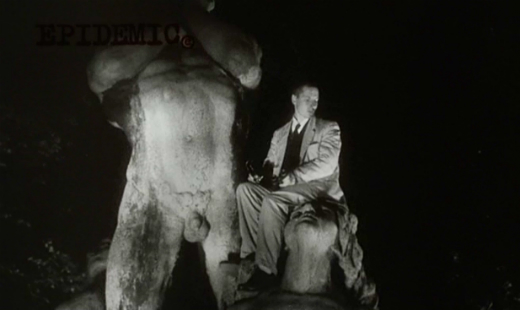 The story starts at the railway station in Frankfurt just after the end of the war in 1945. American Leopold Kessler (Jean-Marc Barr) arrives from America to help rebuilding the former homeland of his parents. Through his uncle (Ernst-Hugo Järegård), he gets a job as conductor at the Zentropa Railway Company. His naïve idealism and blue-eyed visions makes him the perfect object of manipulations from everyone involved in the power struggle after the fall of the Third Reich. The association to the films of Alfred Hitchcock is emphasized on several occasions by moments of suspense, so called red herrings and, of course, the use of Bernard Herrmann's music from Vertigo [1958]. The latter is interesting in relation to Trier's recurrent fascination for the music of Richard Wagner, as Herrmann's score is a paraphrase of none other than Wagner, in this case the opera Tristan and Isolde. And what can fit better with this tale of liebestot? Leopold's passion for Germany and Europa amalgamates with his love for the seemingly innocent but for him so fatal woman Katharina Adler, the daughter of Zentropa's president. Like in all of Wagner's operas, the drama ends in deeply tragic and yet aesthetically beautiful death.
Similarities with The Element of Crime are immediate and many – a thriller intrigue, a Europe in ruins – but this time without the self-irony but with a more absolute plot devoid of side-tracks. Or, in so many words, more conventional.
– Zentropa is probably the most commercial film I've made, observes Trier. And I don't mind that, on the contrary. I've had an enormous freedom to develop my ideas despite the budget of 26 million Danish Kroner, which is five times more than on The Element of Crime, my previously most expensive production.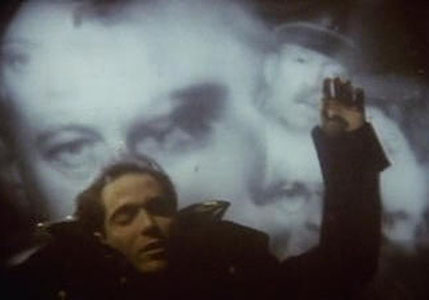 In the English-language production of Zentropa, Trier has gathered an international ensemble from France, Germany, USA, Sweden and Denmark in an internationally financed film, with contributions from the Swedish and Danish film institutes and, fittingly enough, from the European Counsel's Eurimages Fund.
With his love for expressionistically styled landscapes, visual trickery and often puppet-like acting instructions, von Trier's appears like the total opposite of the aesthetics of the 1960s in the wake of the nouvelle vague, Is any improvisation at all possible using this aesthetics?
– Yes, if it works, then it's good, but all the images, lines and details in for example Zentropa are planned beforehand in a 600-page scenario with a storyboard consisting of 800 pictures. We restrain ourselves already at the scriptwriting stage. Niels here decides how many pages will be written every day.
As already mentioned, von Trier has attacked older colleagues for being creatively impotent. But how, then, is it with von Trier's own potential?
– My solution is fascination and I have tried to cultivate my fascination for film by developing and renewing my technique for each new film I make. As you have seen yourself, none of my films resemble each other. In Zentropa, for example, I use a lot of front- and back projections, double exposure and clearly choreographed camera movements to break down the realistic frame. Of course, I borrow, for a moment, Hitchcock's camera and then I place it in a landscape by Tarkovsky, but something happens in that process.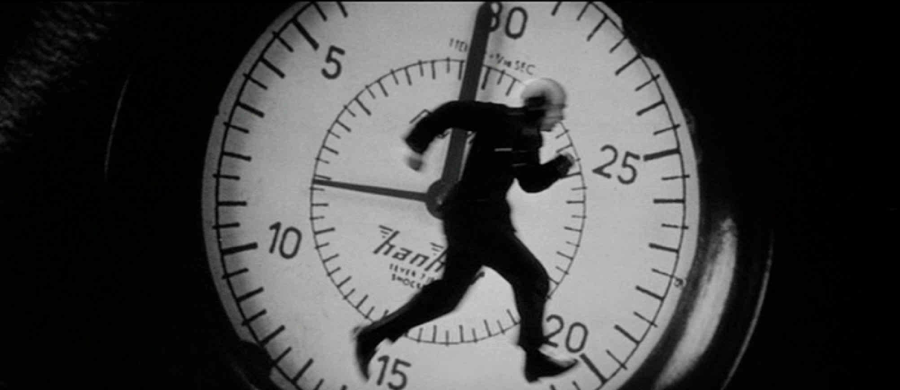 When Epidemic was released, von Trier published another manifest where he sketches a film trilogy about Europe, which is completed with the film Zentropa and where each part gets its subheading. The Element of Crime (substance, non-organic), Epidemic, (substance, organic) and Zentropa (substance, conceptual). Despite persistent efforts, it's impossible to get Trier to explain the meaning of these subheadings.
– We wanted the three films in the trilogy to be entirely different from an aesthetic point of view. The subheadings most clearly represent some kind of working hypothesis or a navigation point for the working process. Both the ideas as well as we ourselves have changed during the working process, so today I don't know if these terms are relevant anymore.
– As I see it, Niels Vørsel interjects, the trilogy with the three totally different films about Europe gives some kind of relief effect where the three films reflect and comment on each other.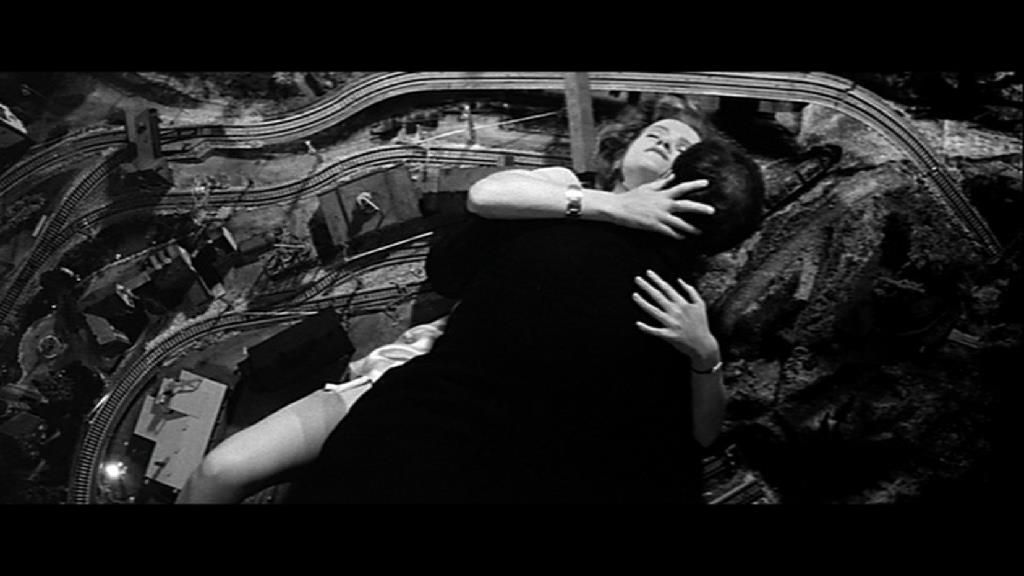 – So then, von Trier continues, all of the three parts are about exactly the same thing – that the logical and the common sense is one thing and that knowledge and insight is something else. When the audience goes to the cinema theatre to watch Zentropa they don't have to know anything about the two other parts. Instead, the will have to leave all their knowledge at the counter when they buy the ticket.
© Michael Tapper, 1991/2003. 'A Romance in Decomposition: Interview with Lars von Trier' in Jan Lumholdt (ed.) Lars von Trier: Interviews Jackson: University Press of Mississippi, 2003, pp. 71–80.
Originally published in Swedish as:
DEN EUROPEISKA (MAR)DRÖMMEN – SAMTAL MED LARS VON TRIER OCH NIELS VØRSEL, intervju gjord på Nordisk Films ateljéer i Köpenhamn under efterarbetet med Europa i mars 1991. Chaplin 233, nr. 2 (april/maj), 1991, s. 14–21.
DEN EUROPEISKA (MAR)DRÖMMEN (utkast), en längre första version av intervjun ovan.