USA 2017. Regi: James Gunn. Skådespelare: Chris Pratt, Zoe Saldana, Bradley Cooper (röst), Dave Bautista, Vin Diesel (röst), Michael Rooker, Karen Gillan, Kurt Russell. Åldersgräns: 11 år. Längd: 2.18.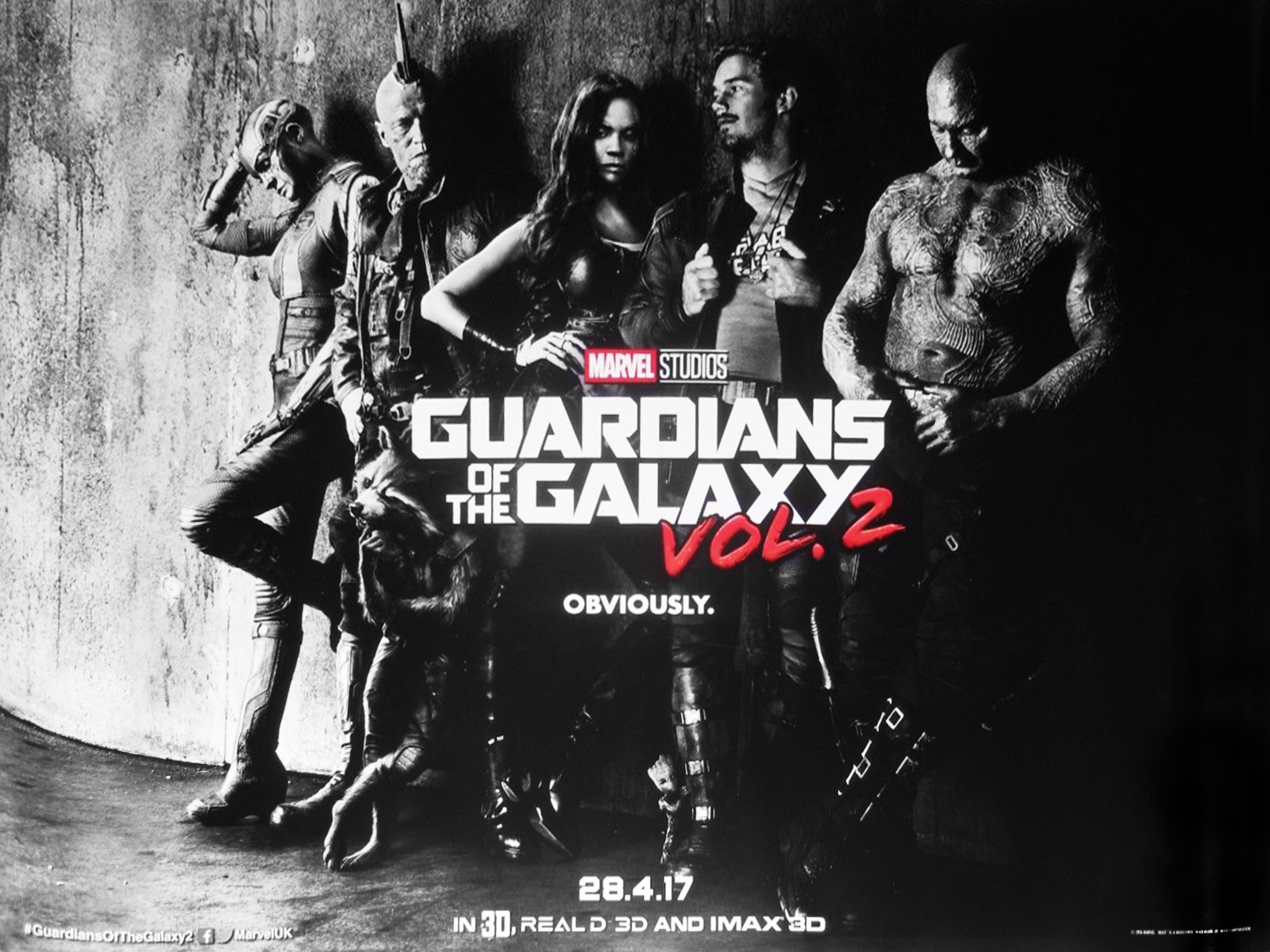 Första filmen var en välkommen överraskning, en opretentiös, lätt SHREK-inspirerad satir över den numera trådslitna rymdsagan till lättlyssnade jukeboxsinglar från 1970- och 80-talen. Volym två är dessvärre på alla sätt en standarduppföljare. Större. Bullrigare. Dummare. Längre. Samt pretentiös.
Regissören är på papperet densamma som för ettan, men man skulle kunna svära på att Dr. Phil hållit i trådarna. För nu ska det ältas familjetrauman, bråkas och gråtas och försonas i kulsprutetakt som i en snabbterapishow. Ackompanjerat av vapen och ett visuellt effektfyrverkeri som förgäves försöker dölja bristen på komiskt sting och en berättelse på tomgång.
Uppföljarnumreringen skrivs vol. 2, som om det handlade om ett rockalbum snarare än en film. Och inför de långa, intergalaktiska transportsträckorna och utdragna actioninslagen till poptoner börjar man snart undra om det inte är en musikvideokavalkad med hybris man hamnat på. När Kurt Russells gudaliknande Ego utan skuggan av ironi citerar texten till tuggummipoplåten "Brandy (You're a Fine Girl)" av det tacknämligt bortglömda bandet Looking Glass som orden vore en livsfilosofisk urkälla då är det kortslutning på satirkontoret.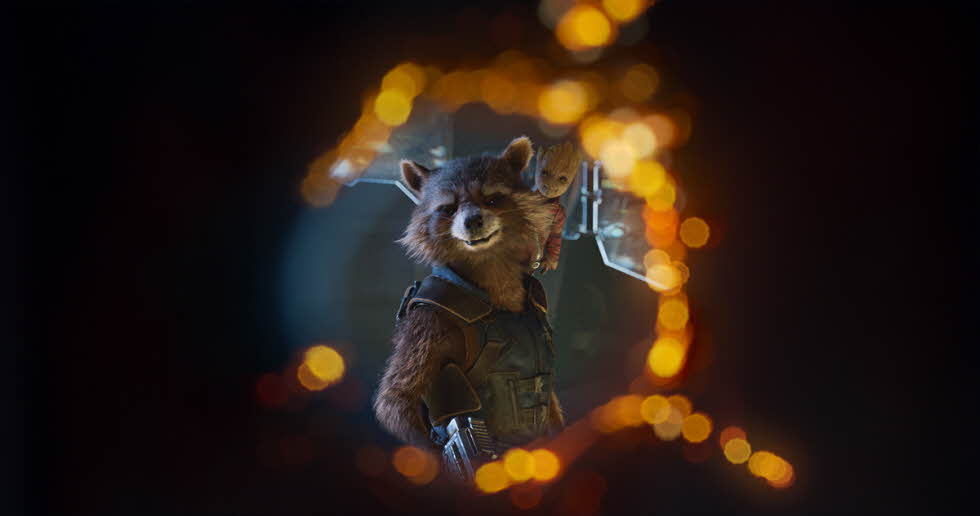 Överhuvudtaget utgörs låtvalet med få undantag (Sam Cooke, Fleetwood Mac) knappast av "awesome" guldkorn i samma valör som de Quentin Tarantino grävt fram till sina kriminalkomedier. De har ingen intressant funktion som kommentar, förstärkning eller kontrapunkt till de dramatiska svängarna i filmen. Om man nu har komiska avsikter, varför väljer man då "Fox on the Run" av Sweet och inte "Rocky Racoon" av The Beatles (eller Phish eller Lena Horne) till bilderna av tvättbjörncyborgen Rockets skjutglada kacklande i trailern?
Den första GUARDIANS OF THE GALAXY hade något av Marvels fräcka kioskromananda. Vol. 2 visar däremot oroväckande tecken på en Disneyfierad utslätning. Fortsätter man på den inslagna vägen kommer vol. 3 att bli Guardians of the Galaxy's Christmas Party eller Guardians of the Galaxy Takes a Vacation till en hitparad i hissmusiktappning av James Last.
© Michael Tapper, 2017. Sydsvenska Dagbladet och Helsingborgs Dagblad 2017-04-26.