USA 2017. Jumanji: Welcome to the Jungle. Regi: Jake Kasdan. Skådespelare: Dwayne Johnson, Karen Gillan, Jack Black, Kevin Hart. Åldersgräns: 11 år. Längd: 1.59.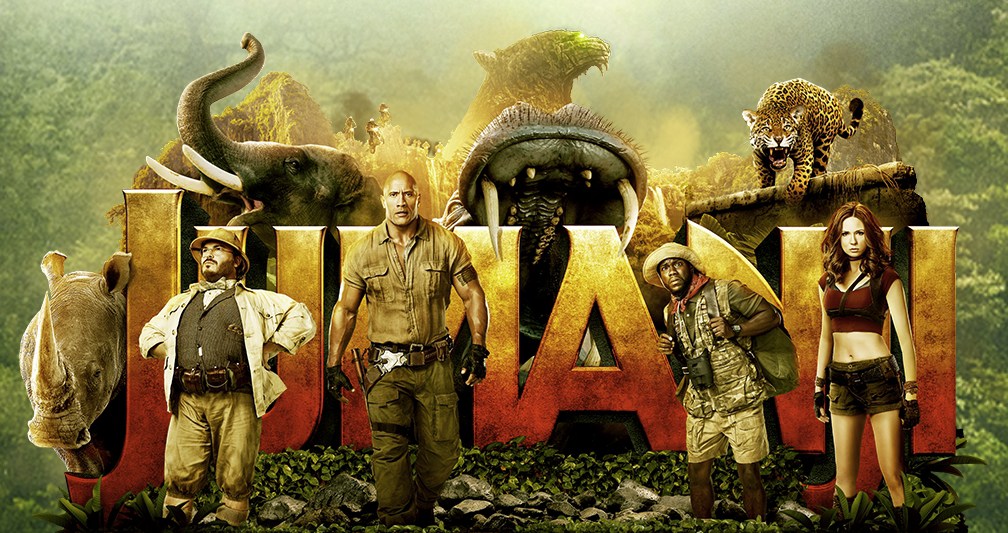 Jumanji (1995), baserad på en barnbok från 1981, handlade om ett magiskt brädspel som hotar att ta kål på sina spelare med elaka djur och naturkatastrofer. En usel franchiseidé, kan tyckas. Vem skulle vilja spela ett dödsmördarspel med ekologisk snedtändning?
Men filmen gick hyfsat, och idag är varumärket är kung. Välkommen till 2017 års Jumanji 2.0. Inte en nyinspelning, snarare en fri fortsättning som tidstypiskt nog mixar några åttiotalsrullar: Jakten på den försvunna skatten (Raiders of the Lost Ark, 1981), Tron (1982) och The Breakfast Club (1985).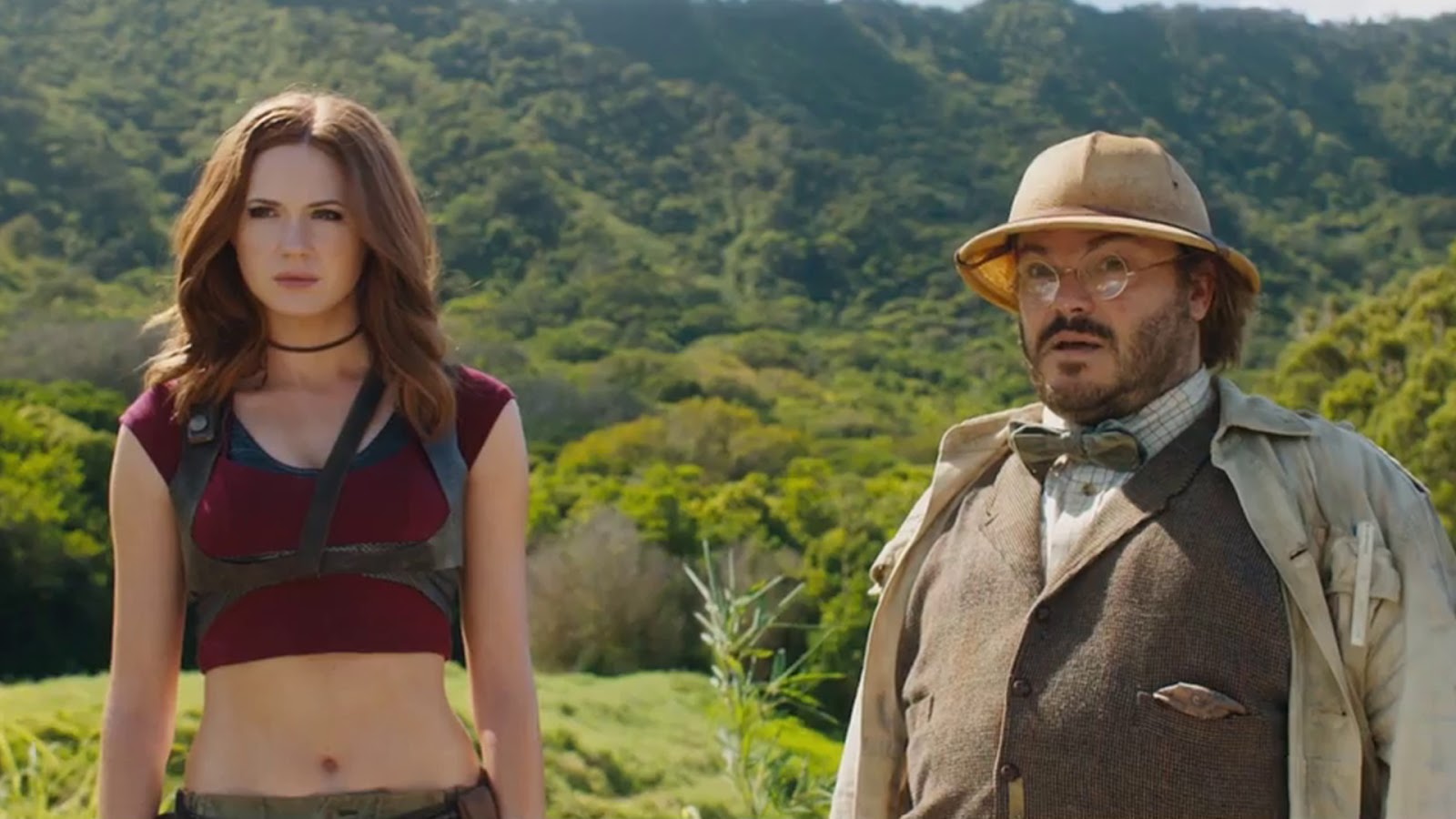 Fyra high school-kids som till synes inte har något gemensamt får kvarsittning, hittar ett antikverat tv-spel, hamnar vips som avatarer inne i spelets Indiana Jones-äventyr och blir genom prövningarna bästa kompisar. Svagheter: man tar satiren över ett fånigt gammalt spel som förevändning för en tunn, förutsägbar story med stereotypa rollfigurer. Styrka: charmigt självparodiska rollprestationer, både i den verkliga världen och i spelet, en rad kul gags.
Dwayne Johnson ska vara stjärnan, men det är Jack Black som stjäler showen som smartphoneknarkande bimbobrud fångad i en medelålders fet mans kropp. Hans lektion i dum-blondin-förförelsekonst är filmens komiska höjdpunkt, med en pinsam kisspaus och synnerligen misslyckad filmkyss som god tvåa respektive trea.
© Michael Tapper, 2017. Sydsvenska Dagbladet och Helsingborgs Dagblad 2017-12-22.