USA/Hong Kong 2018. Regi: Otto Bathurst. Skådespelare: Taron Egerton, Jamie Foxx, Ben Mendelsohn, Eve Hewson. Åldersgräns: 11 år. Längd: 1.56.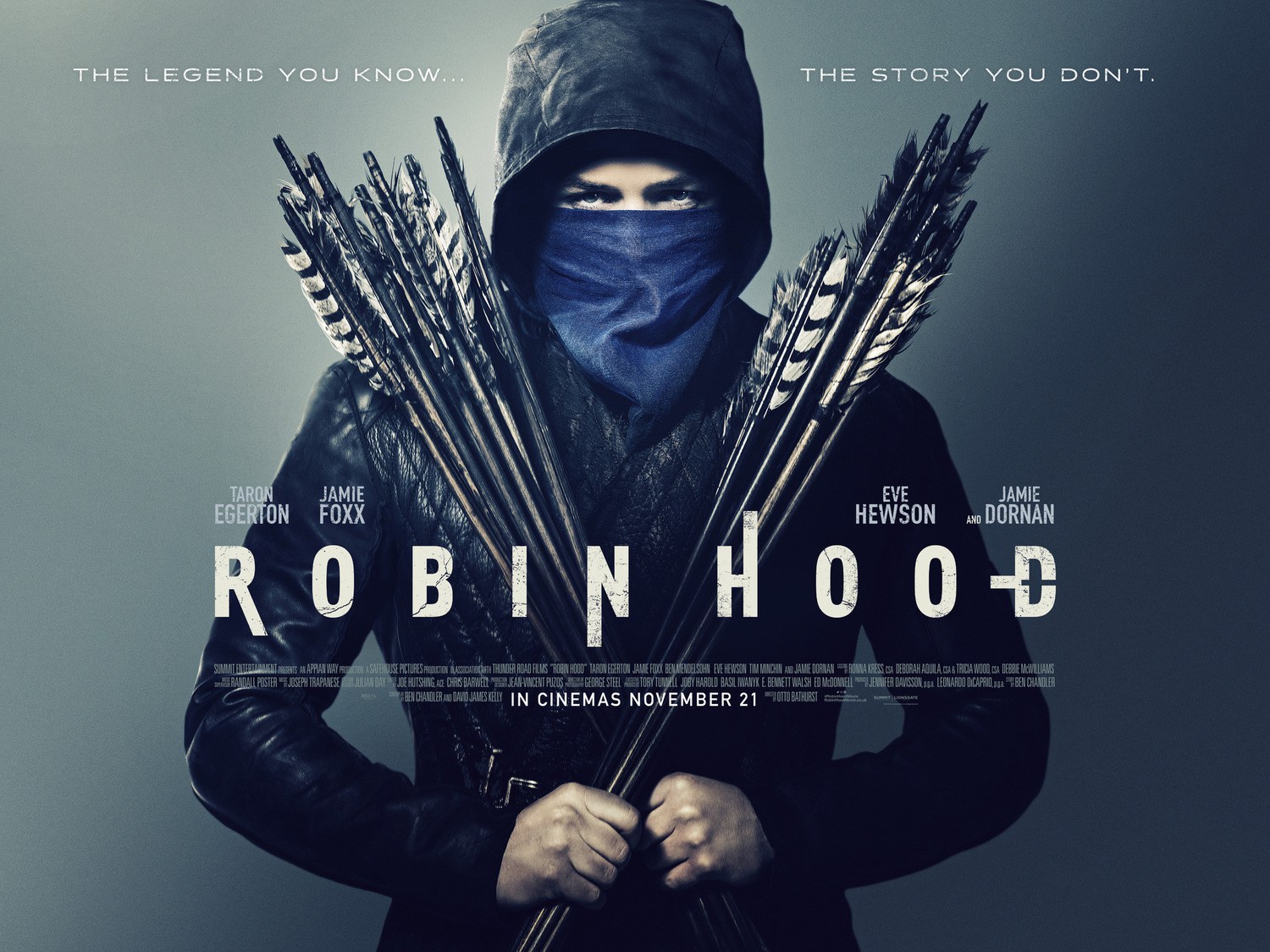 Vi har sett Kevin Costners fönade hockeyfrilla-Hood, Russel Crowes skogsmulle-ROBIN HOOD på hajk i Sherwoodskogen, Cary Elwes som Mel Brooks tönt-Hood i sällskap med andra muntra män i trikåer. I år kan vi lägga till två nya: lågbudget-Hood i Robin Hood: The Rebellion och den här nästan två timmar långa musikvideo-Hood, som redan veckan efter USA-premiären ser ut att bli en av årets stora floppar.
Taron Egerton, vars begränsade talang redan KINGSMAN–filmerna (2014 och 2017) vittnar om, gestaltar Robin som en övervintrad pojkbandsstjärna. Han poserar i maskinsytt sagomedeltidsmode mot en fond av eldhav och motståndare döende i massor för hans ofelbart pricksäkra pilar. Han säger sig vilja hjälpa de fattiga, men egentligen vill han bara impa på en uppsminkad och generöst urringad Marian (Eve Hewson), som i scen efter annan bevittnar bravaderna med parningsvillig åtrå.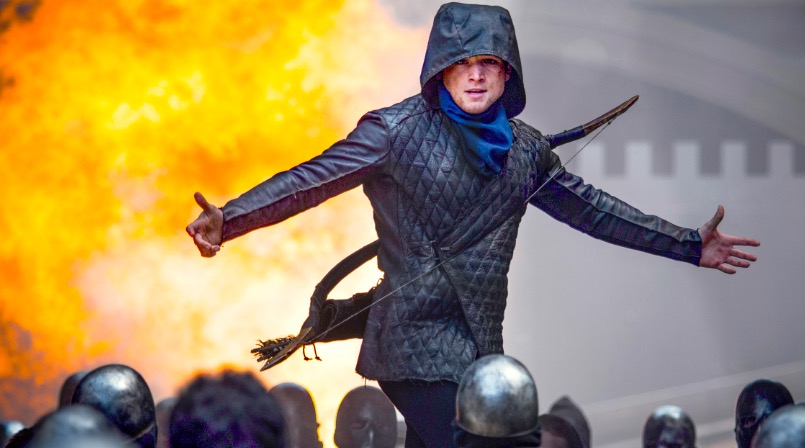 Det är föråldrat. Trist. Skrattretande löjligt. Men framförallt är det plågsamt uppenbart att de senaste decenniernas filmatiseringar saknar liv, personligheter och konstnärlig djärvhet.
Ingen av dessa franchiseförpackningar kommer i närheten av matinéunderhållningen i åttioåriga Robin Hoods äventyr (The Adventures of Robin Hood, 1938) med Errol Flynn eller de akrobatiska actionbravaderna från Douglas Fairbanks i den snart hundra år gamla stumfilmsversionen Robin Hood (1922).
© Michael Tapper, 2018. Sydsvenska Dagbladet och Helsingborgs Dagblad 2018-11-30.