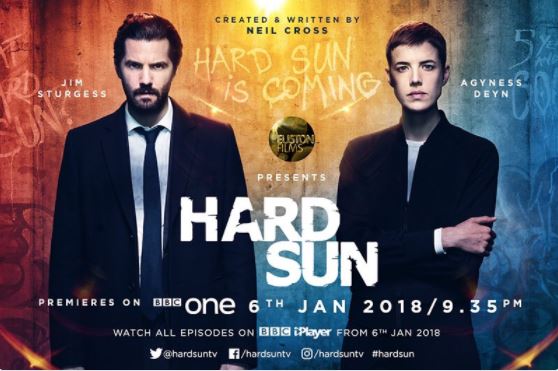 "News guy wept and told us/ Earth was really dying/ Cried so much his face was wet/ Then I knew he was not lying." David Bowie-klassikern "Five years" avrundar första episoden av brittiska kriminalserien Hard Sun, där en forskningsrapport avslöjar att undergången väntar fem år in i framtiden.
London-kriminalarna Elaine (Agyness Deyn) och Charlie (Jim Sturgess) får under ett polisingripande rapporten i sina händer och läcker ut delar av den i en dagstidning. Regeringen lyckas, med hjälp av underrättelsetjänsten MI5, lägga locket på genom att tillbakavisa avslöjandet som en tidningsanka. Men på nätet lever ryktet vidare, och polisduon blir osams om hur de ska gå vidare.
Konstnärligt sett är serien föredömligt low-tech. Science fiction-scenariot iscensätts som en realistisk brittisk snutserie, om än med en undertext långt svartare än alla tänkbara mordfall eller terroristbrott. Pessimismen understryks ytterligare av de familjehemligheter som avslöjas om seriens två huvudpersoner.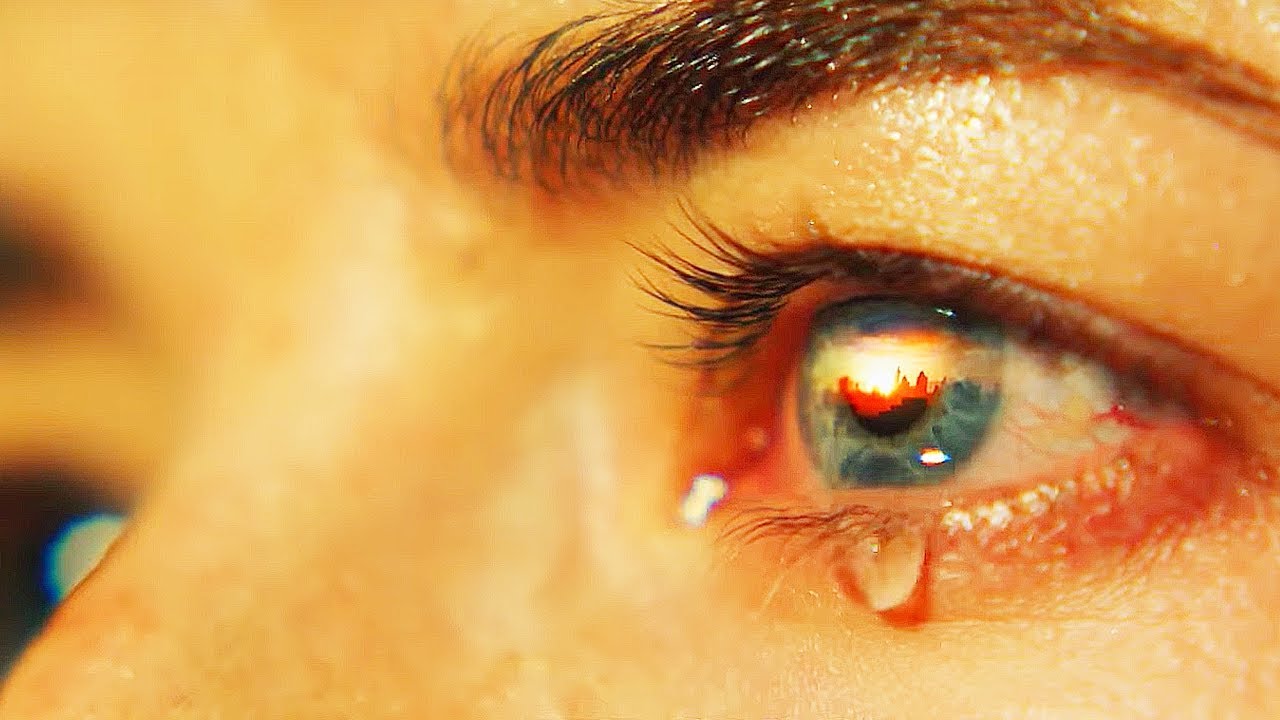 Apokalypstemat för tankarna till BBC-klassikern Den svarta blomman (Edge of Darkness, 1985), där ett mordutredningsspår ledde in i kalla krigets och kärnvapenrustningens skuggvärld. Att döma av de tre första avsnitten, punkterar Hard Sun emellertid de samhällskritiska ambitionerna. Undergångshotet förklaras med en kommande solstorm och läggs alltså bortom människans ansvar (miljöhot, kärnvapenkrig). Myndigheternas försök att mörka sanningen får dessutom en mer acceptabel framtoning eftersom man vill förhindra våld och anarki, vilket vi får se några brutala prov på.
Utan politisk udd tappar serien energi och riktning vid halvlek. Inledningens rivstart lämnar plats för ett vilset trampande på stället. Dramat reduceras till irrationella våldshandlingar av apokalyptiska näthaverister, en katt-och-råttalek med MI5 samt ett nervspel mellan huvudpersonerna, som var för sig pressas att lämna över rapporten av en mystisk kvinna. Jag kan bara hoppas att Hard Sun tar en ny vändning i avsnitt fyra.
© Michael Tapper, 2018. Sydsvenska Dagbladet och Helsingborgs Dagblad 2018-01-12.
Hard Sun
BBC-serie i sex avsnitt på SVT. Skapad och skriven av Neil Cross. Regi: Brian Kirk. Skådespelare: Agyness Deyn, Jim Sturgess, Nikki Amukka-Bird, Jojo Macari. Längd: 0.58/avsnitt. Premiär 2018-01-14. Recensionen baserar sig på en förhandsvisning av de tre första avsnitten i serien.