Efter succéer som Six Feet Under och True Blood, vänder mångfalt prisbelönta Alan Ball i HBO-aktuella Here and Now tillbaka till sina rötter i manusgenombrottet American Beauty. Han blandar, som tidigare, vardagsscener med magisk realism i en familjesåpa som snabbt förlorar sig i spretiga sidospår och tycks vara på väg mot ett överallt och ingenstans. Here and Now utspelar sig i progg-ekostaden Portland, Oregon, och är en i raden många självspäkande skildringar från en generation vänsteraktivister som blivit gamla och märkta av cynism och bekvämlighet, senast THE PARTY (2017).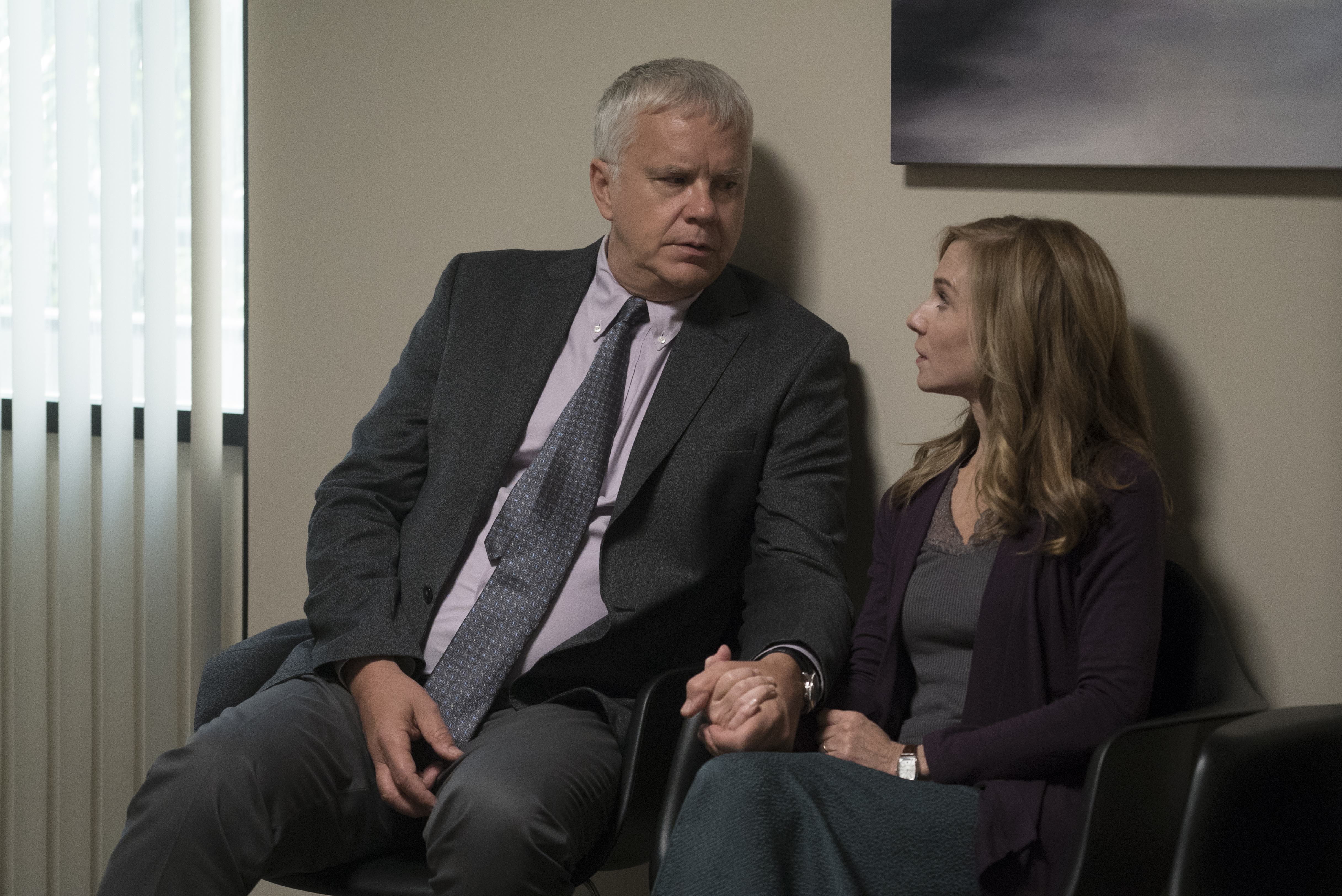 "Vi förlorade, vi förlorade!" deklamerar filosofiprofessorpappan Greg (Tim Robbins) på sin 60-årsdag. Hans ungdomsdrömmar om en bättre värld har förvandlats till en sakta men säker skräckfärd mot undergången. Publiken är hans ungdomsvänner och multietniska familj, en samling diametralt olika barn under hönsmammakontroll av mamma ex-terapeuten Audrey (Holly Hunter).
Också i familjen lurar onda förebud. Under Gregs tal börjar sonen Ramon (Daniel Zovatto), adopterad från Colombia, hallucinera om talet 1111 i eldskrift. Schizofreni? Religiös talmystik? Budskap från andra sidan? På vinden får biologiska dottern Kristen (Sosie Bacon) klamydia efter sexdebuten med en manlig fotomodell. Men även de materiellt mer lyckade barnen, modebloggaren Ashley (Jerrika Hinton), adopterad från Liberia, och livstilscoachen Duc (Raymond Lee), adopterad från Vietnam, visar sprickor i framgångsfasaderna.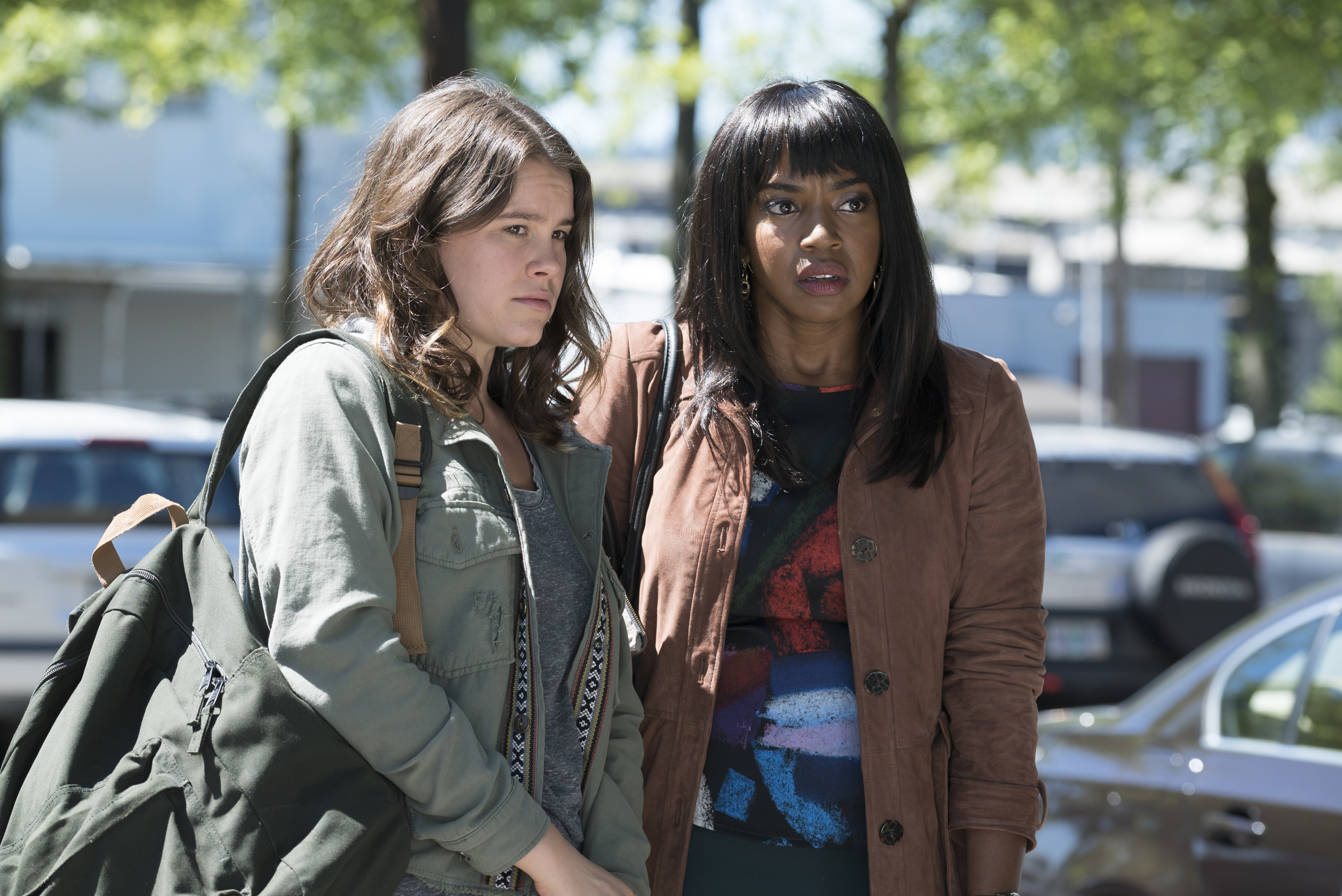 Seriens premisser verkar vilja säga något universellt om dysfunktionella familjer och hur mänskligheten havererat i självupptagenhet medan världen går åt helvete. Snart förlorar sig emellertid handlingen i en osorterad samling minnen, DONNIE DARKO-inspirerade drömsyner och psykobabblande vardagsscener. När vi dessutom introduceras till ytterligare en familj under – surprise!­ – neurotiska psykologpappan Dr. Farid Shokrani (Peter Macdissi) tar åtminstone mitt intresse slut.
© Michael Tapper, 2018. Sydsvenska Dagbladet och Helsingborgs Dagblad 2018-02-16.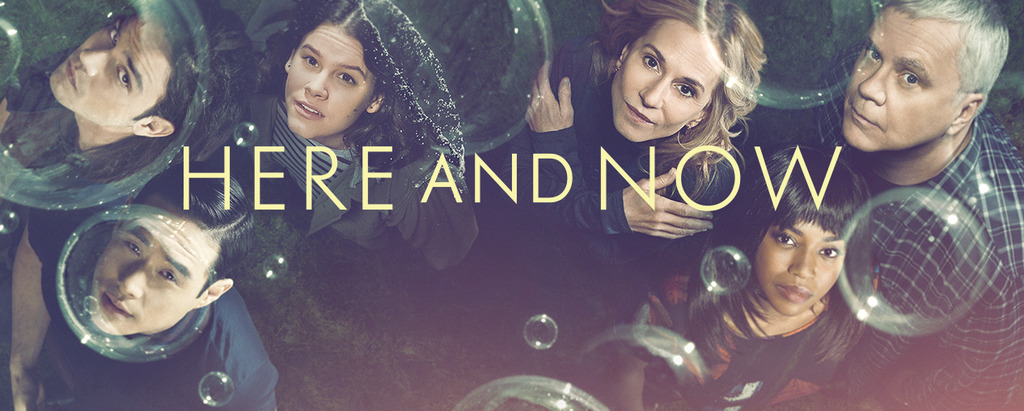 Here and Now
USA 2018. HBO-serie i tio avsnitt skapad av Alan Ball. Skådespelare: Holly Hunter, Tim Robbins, Daniel Zovatto, Raymond Lee, Jerrika Hinton, Sosie Bacon, Andy Bean, Necar Zadegan, Peter Macdissi, Marwan Salama, Joe Williamson, Avynn Crowder-Jones. Längd: 0.58/avsnitt. Recensionen är baserad på en förhandsvisning av de fyra första avsnitten.