by DAVID LUDVIGSSON, 2003
Uppsala, Acta Historica Upsaliensis (Studia Historica Upsaliensia 210) pp. 411, illus., US$87.50 (paper).
Swedish historian David Ludvigsson's dissertation, presented at Uppsala University in December 2003, not only places fellow native historian-filmmakers Olle Häger and Hans Villius in a larger context of the Swedish academia history culture and TV history but also in an international perspective of documentary film history and aesthetics. It is an ambitious study, both in scope and depth, although it doesn't present any spectacular new discoveries in the expanding field of film and history. But its focus on historical media production outside the dominant US market ought to make it of interest beyond scholars of cinema studies and history with a special interest in Swedish film, history and contemporary society.
As stated in his introduction (pp. 30-31), Ludvigsson's study stand on two legs: 1. A summary survey and discussion of the history culture, the historical documentary and the media careers of Häger & Villius (chapters 1-5). 2. Close readings of selected documentaries by Häger & Villius aiming to answer the study's basic question: How is history used in a modern society? This section (chapters 6-8) make use of cognitive, moral, and aesthetic considerations, respectively. However, we soon find that Ludvigsson cannot keep these considerations separate from each other.
To any cinema studies scholar with an interest in the documentary genre, it is is obvious that Ludvigsson might improve his text if he had looked a bit more closely at documentary film history. He summarizes Bill Nichol's classical definitions of various documentary modes (poetic, expository, observational, reflexive, performative) rather well and even give us a prime example of a reflexive documentary (Alain Resnais' Night and Fog). But he doesn't reflect on the fact that it took Häger & Villius (pictured below) so long to adapt to any other style than the expository, a mode that was already old-fashioned – even retarded – at the start of their career in 1968 at Swedish public television (SVT).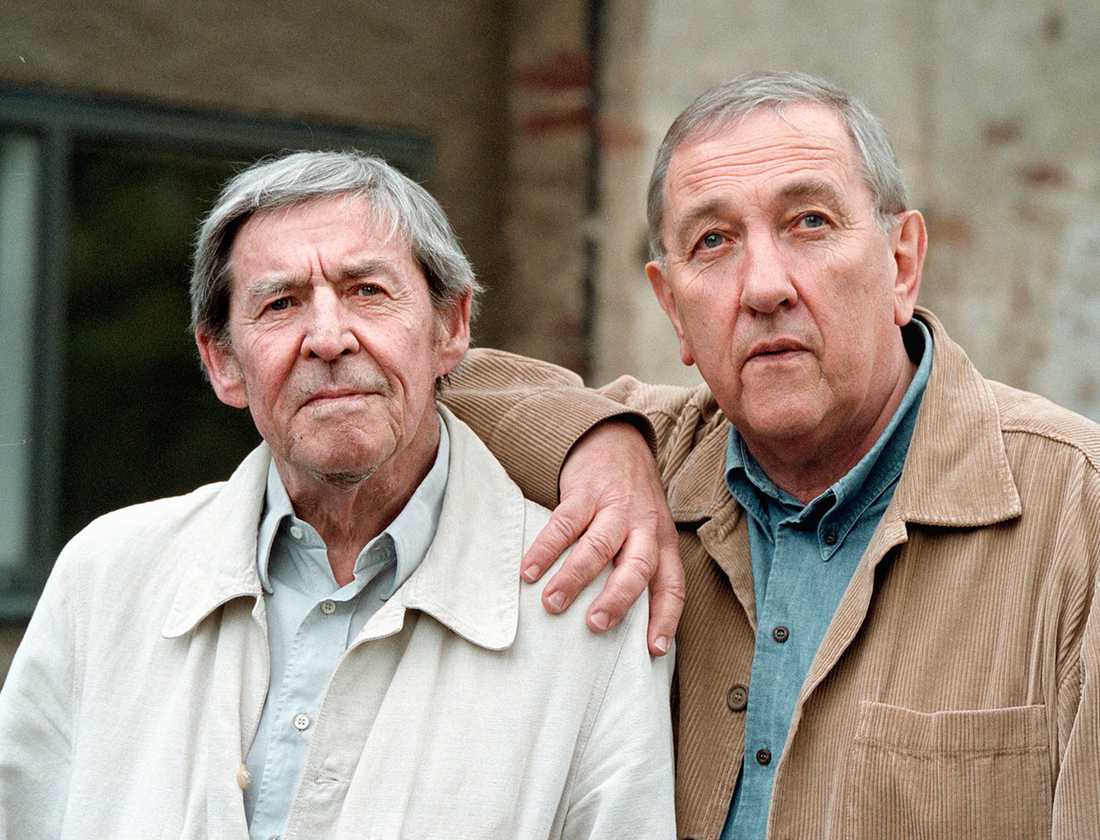 The explanation for this is probably to be found in the fact that they not only were historians first and filmmakers second, but also that they came to television by the way of Swedish public service radio (SR). A few paragraphs of comparison between the history programs at SR in the 1960s and Häger & Villius' early work for SVT would clarify their initial aesthetic choices (or lack of technical and artistic skill when confronted with the new medium) when becoming historian-filmmakers.
Instead, Ludvigsson's book turns into a conspicuously celebratory book that tends to overrate them as pioneers of a television genre, when, in fact, they were rather lagging behind their international colleagues, often picking up new stylistic choices long after they had been established by others. Not surprisingly, Ludvigsson's dissertation has been written in close contact with Häger & Villius themselves. They are quoted frequently as the only sources on everything from the production history to the aesthetics of their own films. This seriously undermines the credibility of Ludvigsson's study.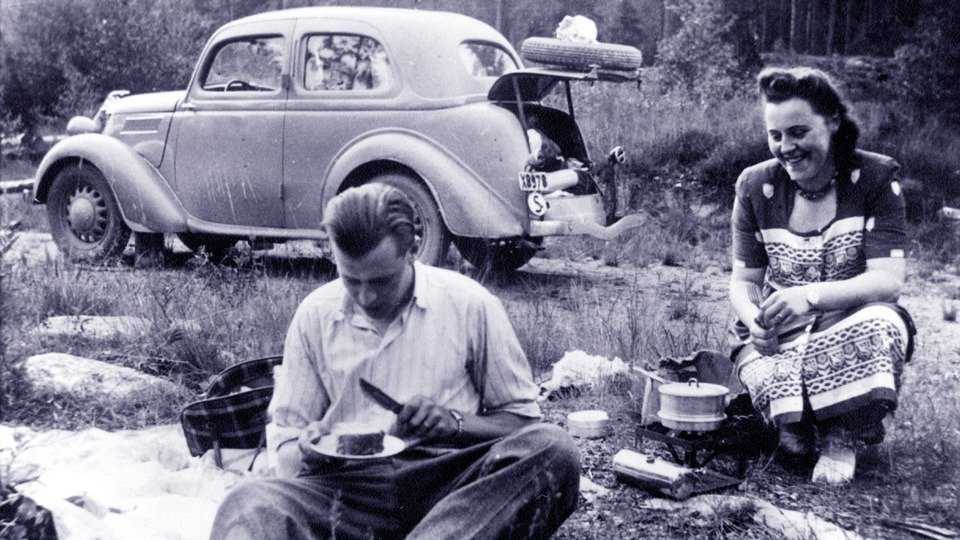 Another problem for any reader of this book – even the ones living within Sweden – is the lack of access to the historical films and TV series made by Häger & Villius. At the moment only the series 100 Swedish Years (100 svenska år, 1999; picture above) is available in a Swedish DVD release (without English subtitles). That means we cannot check Ludvigsson's account an evaluation of the films unless we get access to the film material from the Swedish National Archive of Recorded Sound and Moving Images (Statens Ljud- och Bildarkiv). The use of the book in the university classroom is – for this very reason –  rather limited.
Finally, as a native Swede myself and a former editor of an English-language film journal (Film International), I see the need for some linguistic fine-tuning here and there in the book. Mostly it is only a question of nuances, occasionally more serious errors are made, especially when translating quotes and expressions from Swedish to English. Also, there are some unnecessary factual errata, for instance the books has two different birth years for Hans Villius (1923 is the correct one).
© Michael Tapper, 2006. Historical Journal of Film, Radio and Television, vol. 26, no. 4, pp. 633-634.