Kina/USA 2018. Regi: Jon Turteltaub. Skådespelare: Jason Statham, Bingbing Li, Rainn Wilson, Cliff Curtis, Winston Chao. Åldersgräns: 11 år. Längd: 1.53.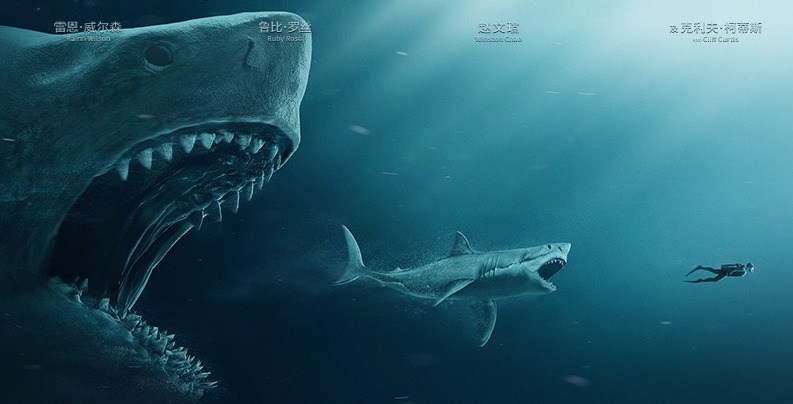 Med Hajen (Jaws, 1975) började blockbustereran, då B-filmen tog A-filmens plats. Hollywoods tradition av moraliskt komplexa dramer för vuxna flyttade över till independentfilmen – senare till kabelkanalernas tv-serier – för att lämna plats åt enkla sagor om gott mot ont, hjältar mot skurkar och monster. Idag har man tuggat sig ner mot Z-filmen, då alla konstnärliga ambitioner kastats över bord och man till och med har tappat intresset för att handlingen ska ha en inre logik.
I det perspektivet passar kinesisk-amerikanska storsatsningen The Meg perfekt. En skräpfilm i jätteformat och med uselt datoranimerade effekter men utan lågbudgetskräpets vildsinta infall, självmedvetna dumhet och avväpnande humor. Sharknados (2013) tråkiga och genuint korkade kusin.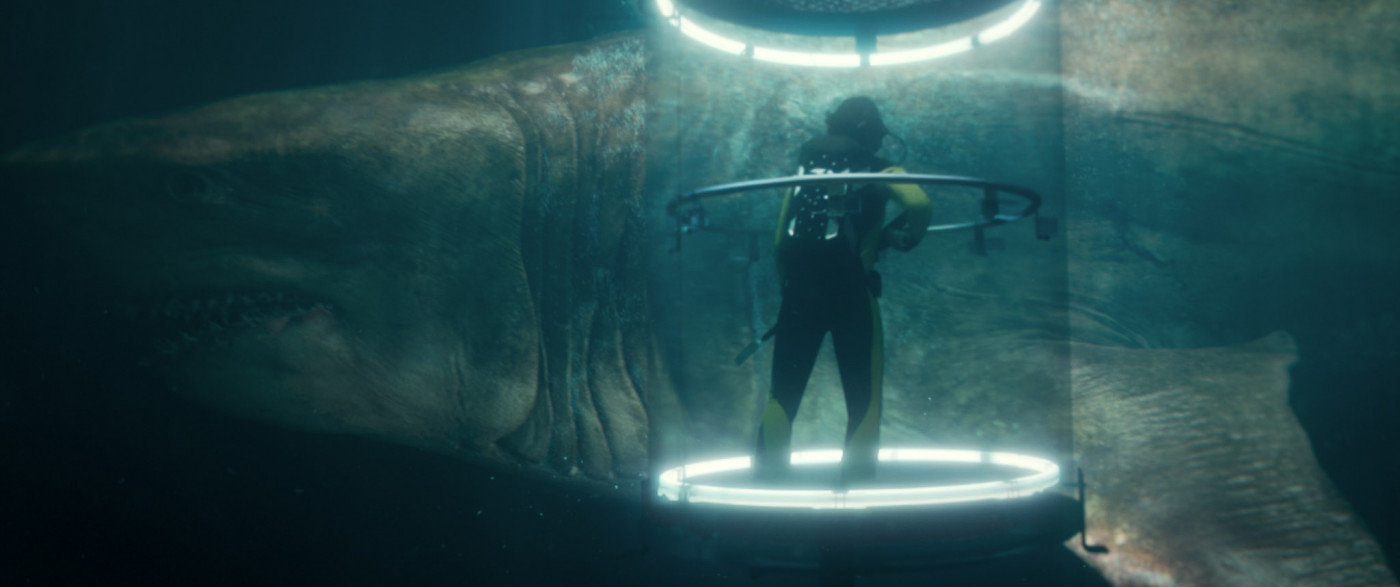 I år har de kinesiska producenterna lyckats rekrytera andraklasstjärnorna Jason Statham och Rainn Wilson som nyttiga idioter för regimen när det, liksom i fjolårets propagandanummer THE GREAT WALL (2017), handlar om att skydda Kina från människoätande monster. Den som vill kan förstås fundera över den politiska symboliken, men det vore att ägna filmen en alltför stor tankemöda.
Viktigare är då att se The Meg som en del av en långsiktig kinesisk mediesatsning nu när Wanda Group äger SF Bio och statliga tv-bolaget CGTN i december öppnar sitt London-kontor.
© Michael Tapper, 2018. Sydsvenska Dagbladet och Helsingborgs Dagblad 2018-08-17.