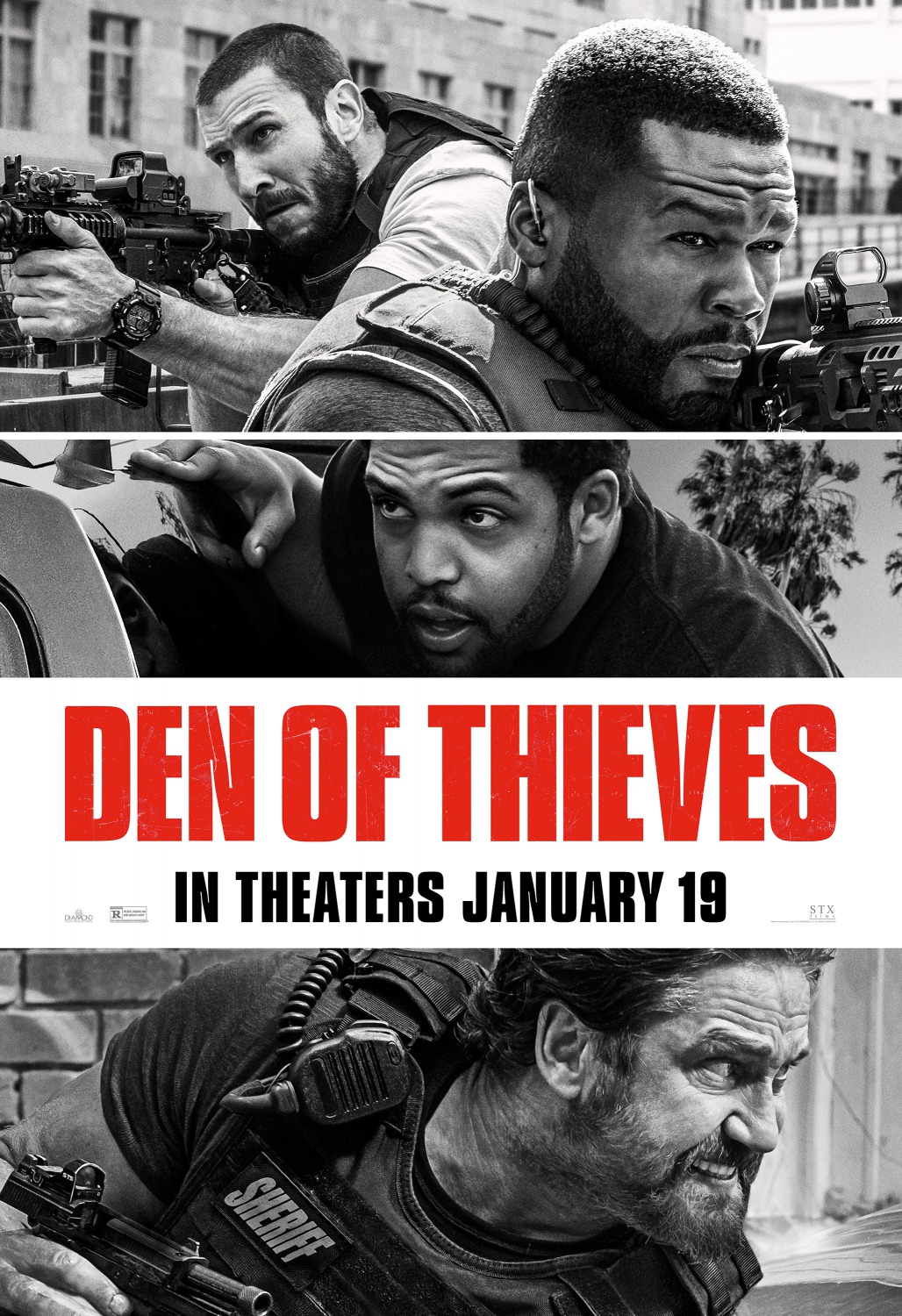 USA 2018. Regi: Christian Gudegast. Skådespelare: Gerard Butler, O'Shea Jackson, Jr, Curtis "50 Cent" Jackson, Pablo Schreiber. Åldersgräns: 15 år. Längd: 2.20.
På tröskeln till det kontantlösa samhället kommer den kanske sista representanten för en utrotningshotad genre: rånkuppthrillern. Tyvärr är den en korkad kopia av Michael Manns Heat (1995). Men så heter regissören och manusförfattaren också Christian Gudegast, författaren till den kriminellt löjliga terrorsploitation-rullen London Has Fallen, (2016) svenske Babak Najafis internationella regidebut.
Den of Thieves ställer supersnuten "Big Nick" ("Dick"?) O'Brien (Gerard Butler) mot superrånaren Ray Merrimen (Pablo Schreiber), ledaren för en skurkarmé av ex-marinkårssoldater. Nick har två humör, förbannad och skitförbannad. Särskilt förbannad är han på att frugan vill skilja sig. Själv ser han inget fel med att vara en korrumperad skitstövel vars fritidsintressen är spritmarinerade barrundor och löpandebandspåsättningar av Los Angeles-områdets strippor.
Filmen försöker anslå en episk ton i parallellklippningen mellan Nicks och Merrimens världar. Vi ser skilsmässodeppige Nick i ensam tristess till själfull ambient-musik stirrande mot horisonten eller dyngrak till stön-och-stånk-musik vid en grogg och ett rutinjuckande underliv på någon strippklubb. Som kontrast är Merrimen ledaren för en gemytlig grabbgemenskap byggd på machomaximen att geväret är bästa sängkamraten eftersom kvinnor är för bögar.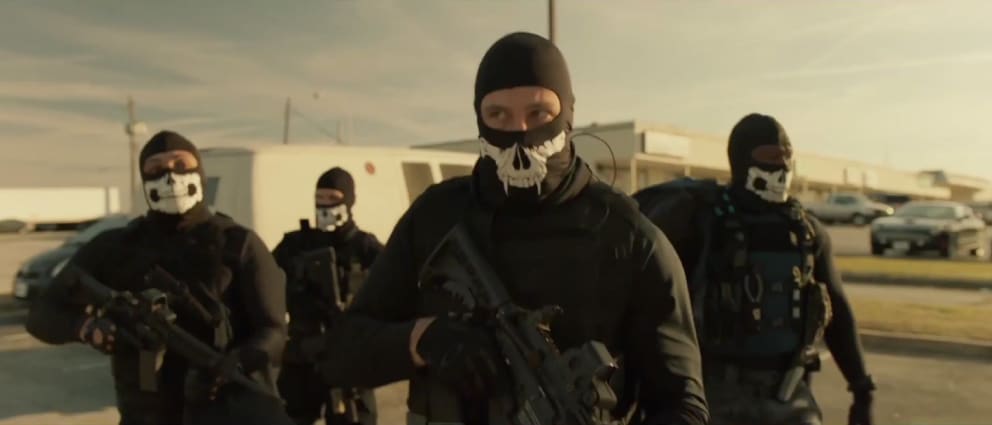 Det är som upplagt för att någon av dem i stridens hetta ska kläcka den klassiska Tjuren från Bronx-repliken "I don't know if I'm going to fight him or fuck him" om sin antagonist. Men några ambitioner att skaka om sin testosteronstinna publik har Gudegast alls inte. Hans thrillerkittlingar är av det enklare slaget, som att filmens bifigur Donnie (O'Shea Jackson, Jr) visar sig vara filmens joker i upplösningen. En överraskning som är allt annat än överraskande.
© Michael Tapper, 2018. Sydsvenska Dagbladet och Helsingborgs Dagblad 2018-02-23.