Lund International Fantastic Film Festival, September 16-25, Lund, Sweden
A decade ago a few small horror and science fiction festivals that had started out in the 1980s and early 1990s in various European countries gathered together in a network called The European Fantastic Film Festivals Federation (EFFFF). The key word "fantastic" was derived from the French word "fantastique", used by some genre scholars, critics and genre fan magazines (like the American Cinefantastique) to denote a wider concept of films in the realm of not just horror and science fiction. The term now also includes works in the vein of the cult film phenomenon of the 1970s, the martial arts film (often in hybrid mix with horror and other genres) and, in later years, the commercial success of the fantasy film.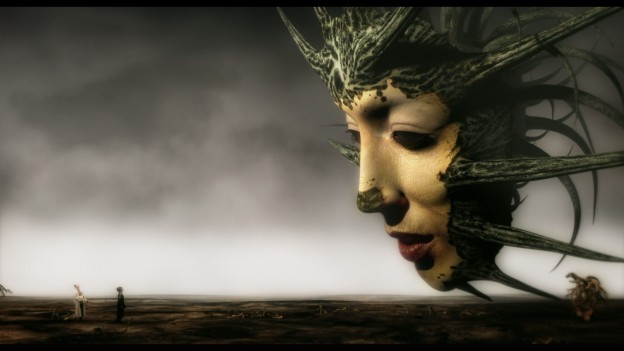 The EFFFF got financial support (and, as a consequence, some cultural capital) from EU's MEDIA programme to launch a kind of Oscar competition called Méliès d'Or (Golden Méliès, named after film pioneer Georges Méliès)  for genres not usually supported in most European countries in the last forty years, i.e. national funds designed to promote culturally prestigious but commercially weak art-films. This can be seen as a response to a growing criticism of the ailing European film production expressed in several 1990s books such as Angus Finney's The State of European Cinema.
Today the EFFFF organization has grown to a core of ten "affiliated members", eight "adherent members" and three "supporting members" with a total yearly audience of about 600,000, according to their own site. The affiliated members are the ones voting during their festivals for a Méliès d'Argent (Silver Méliès) prize winner, which becomes the nominee to the Méliès d'Or. When all the affiliated members have voted for one Méliès d'Argent film, then the Méliès d'Or vote and prize ceremony is held at one of the festivals.
LIFFF
Lund International Fantastic Film Festival (LIFFF) began in 1995 and was during the first few years an adherent member, but is now firmly within the nuclear family of affiliated members. As with the rest of the festivals, it started out as a rather simple-minded gore-feast. However, it has gradually evolved into a peculiar mix of experimental film, animation, classical genre or auteur retrospectives, exploitation and children's films together with the good-ole' blood and intestines.
In this year's Méliès d'Argent competition at LIFFF there were two horror films (Spanish-produced but English speaking Romasanta, UK-produced but US-located The Descent), one science fiction (Austrian Ainoa), and two films that defy any genre label (Belgian francophone Nuit Noire, UK MirrorMask). Interestingly, the tone in all the films are utmost serious, and – in the case of Ainoa – overly pretentious. Rather than a mere coincidence, I take it as a conscious breaking-off from the tidal-wave of self-mockery, cynicism and intertextual jokes that has swept over genre film making – especially horror film – during the last 25 years.
Neil Marshall, who had a minor hit a few years ago with the tongue-in-cheek werewolf/war film hybrid Dog Soldiers, returned this year in triumph with a new genre mix of survival drama and horror in The Descent. As in his previous film, Marshall delivers the adrenalin kicks and the boos efficiently with the aid of a great location, a precise cutting and subdued acting when he sends a group of women on a push-the-envelope survival weekend trip into some genuinely spooky caves deep in the heart of the American Appalachia. The audience loved it, and the jury of TV- and music business celebrities picked up on that when they awarded the film with a Méliès d'Argent.
I also found the mechanics of the genre rather well handled, but the design of the cave monsters (supposedly some human mutation that has gone underground and developed a civilization of their own) is simply too silly to scare anybody over the age of ten. And since horror films rarely rely on logical explanations for the events, it becomes crucial to establish a psychological scenario that holds the film together. The script is, however, far too weak when it comes to relating the opening tragedy and the hint of sexual rivalry between two of the leading women to the main events later on in the film. Also, the psychological background story of the women and especially the two main characters is underdeveloped to engage us deeper into the story and take in the full emotional effects of the grim finale.
MirrorMask
My own favorite was comic book/conceptual artists Dave McKean & Neil Gaiman (of Sandman fame) spectacular fairy tale MirrorMask, where teenage Helena (Stephanie Leonidas) goes on a psychological trip into her art history-inspired drawings and fantasies (think Picasso, Mirò, Moore, Klee) to resolve her conflicts in real life. The story itself and its symbolic undercurrents are not very complex, but the magic world itself is absolutely mind-boggling in its originality and beauty. Rarely have I seen a film experience so difficult to put into words and a film that really cries out for a 3D screening in an IMAX cinema.
Unfortunately, the distributor Sony Pictures – Columbia has been killed off as a trade mark just weeks ago – will not release the film theatrically in Europe if the film doesn't perform well at the box office in its current, limited US release. Even quite big widescreen TVs cannot possibly do justice to visual fireworks like the ones here. Consequently, a direct-t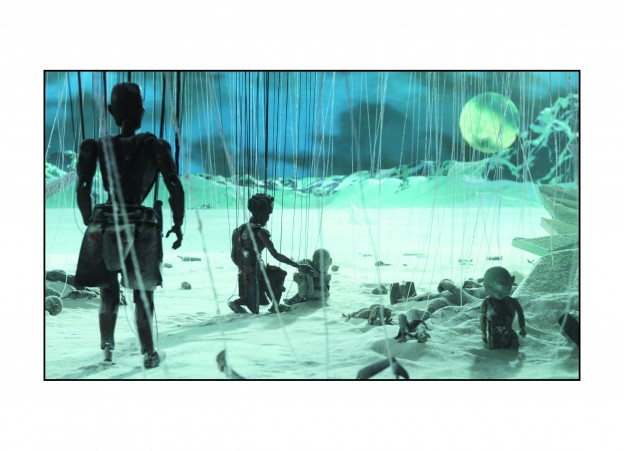 o-DVD release will sadly kill this unique film.
Strings
The retrospectives this year reflected the new, wider concept of "fantastic film": Terry Gilliam (more about him + interview in next issue) and Swedish animation artist Per Åhlin. Not widely known outside Scandinavia, Åhlin has worked for more than 40 years in the trade. But since he insists on producing animation the traditional way with hand painted cels in a small-scale studio, he has only produced four features and a handful of short films up until now. All of them are rather well-crafted, although he has not got the spark of genius and originality that has made his Japanese colleague Hayao Miyazaki world-famous.
The Première series is a collection of new or recent American features (which, of course, cannot compete for a European prize) and European films that has already won a Méliès d'Argent (and therefore cannot compete again). The Danish marionette feature Strings by Anders Rønnow-Klarlund was by far the most original of them all. The story about the meaningless war between two nations is a classical one, reaching far back to the ancient Greek tragedies and myths, and the marionette technique becomes a potent metaphor for a world locked into a tragic destiny and the characters' imprisonment in the social roles handed down to them from birth.
Occasionally, it lapses into a slow and pretentious gear, but like MirrorMask it leaves the audience some haunting and unforgettable images. The strings disappearing up to the clouds are a direct visual representation of life manipulated by cruel gods. When somebody wants to break free of the control, they can only do so by cutting the string attached to the head and thereby killing themselves.
Asia Rising
Except for MirrorMask and Strings, the real originality and explorations into new genre realms are to be found in the Asian film series, represented by works from South Korea, Hong Kong and Thailand. Stephen Fung's kung fu-comedy House of Fury, Paul Spurrier's ghost story P and in particular Oxide Pang's voyeuristic thriller Ab-Normal Beauty are titles well worth looking out for. The last two films are of special interest since they are controversial comments on social phenomena in their respective home countries. P uses a naked depiction of Thailand's sex industry as a backdrop for a drama of possession, disease and violent death that could easily be interpreted as metaphors for aids, social desperation and drug abuse. The story of Ab-Normal Beauty reads like an updated version of John Carpenter's original and edgy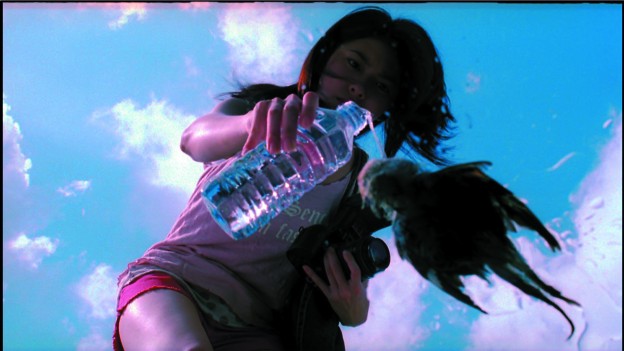 story for the mainstreamlined The Eyes of Laura Mars: An independent-minded career girl becomes increasingly fascinated by images of gory, violent death while being stalked by a psychopath, who tries to woo her by sending her images and tapes of his murderous and sadistic deeds.
To sum it up, the LIFFF of 2005 showed a glimpse of hope for the European fantastic film. A few works were bold in their effort to stake out new genre territories with their films and could very well lead the way for projects to come. Still, we have a far way to go to reach the prolific level and variety of the European production of fantastic films in the 1950s and 1960s. But this might be a start.
© Michael Tapper, 2005. Film International no. 17, 2005:6, pp. 60—61.