USA/Australien 2018. Regi: Clint Eastwood. Skådespelare: Spencer Stone, Alex Skarlatos, Anthony Sadler, Jenna Fischer, Judy Greer, François Hollande. Längd: 1.34. VOD på SF Anytime. BD/DVD-premiär 2018-07-02.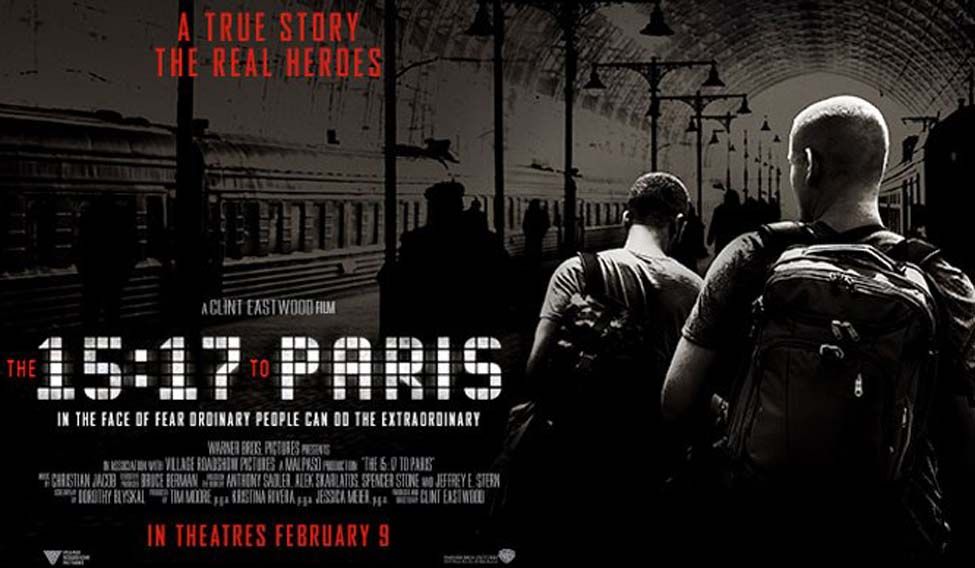 88-årige Clint Eastwoods dokudrama The 15:17 to Paris har ett bedövande platt och amatöristiskt formspråk att jag häpnar. Alla lärospån från mentorerna Sergio Leone och Don Siegel tycks bortblåsta. Kameraarbetet och klippningen hanteras i bästa fall funktionellt. Dramaturgi verkar vara ett okänt begrepp, och dialogen är så gråmelerat alldaglig att den inte ens är ett skämt.
Hitchcock sade en gång att film är livet med de tråkiga bitarna bortklippta, men här gör Eastwood tvärtom. Det är så att jag undrar om inte han tagit fel och klippt ihop det material som borde ha kasserats.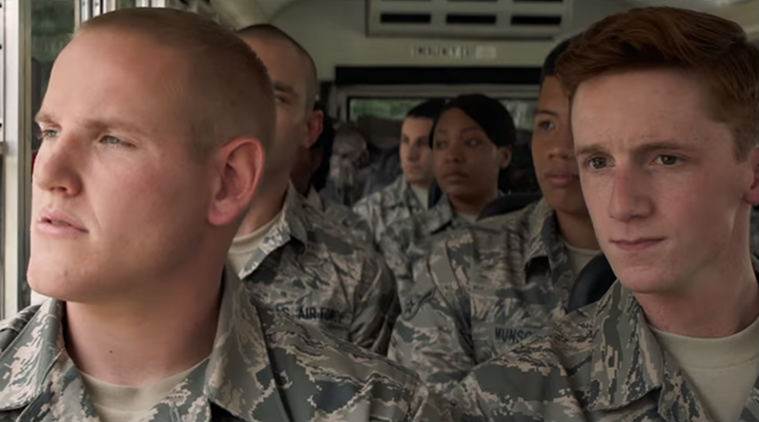 Till och med den knappt tio minuter långa kampen i augusti 2015 mellan filmens huvudpersoner och en tågterrorist drygt 70 minuter in i den 94 minuter långa filmen iscensätts med en så valhänt regi att scenen får en lyteskomisk slagsida. Som om den gjorts av "Bourne"-filmteamets obegåvade kusiner. Är detta Eastwoods konstnärliga svanesång?
Verklighetsbaserade The 15:17 to Paris har, sin korta speltid till trots, blivit en lång, vindlande och stentrist berättelse om hur Spencer Stone, Alex Skarlatos och Anthony Sadler finner varandra på en kristen skola i Sacramento, Kalifornien och blir vänner genom soldatlekar i skogen. Det är förstås ett förebud om framtida hjältedåd men skulle lika gärna kunna vara ett om en i raden av USA:s många skolmassakrer.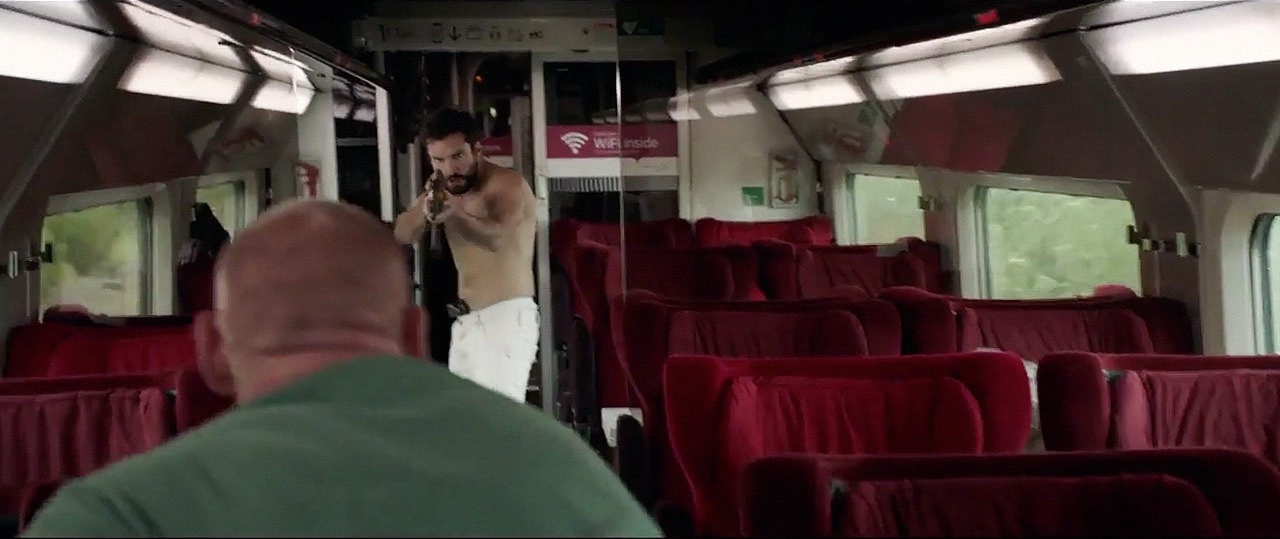 Som vuxna låter Eastwood kompistrion spela sig själva i hopp att ge storyn en dramatisk nerv. Skådespelarregi verkar han dock ha glömt totalt, då de framstår som så uttryckslösa att han lika gärna kunde iscensatt filmen med datoranimerade figurer. Endast i den dokumentära slutscenen från franske presidenten François Hollandes utdelning av hederslegionen till huvudpersonerna spritter det till av liv. Aldrig kunde man väl tro att denne ökänt tråkige politiker skulle lysa upp en film, men det säger väl något om den långa ökenvandring man tvingas göra fram tills dess.
© Michael Tapper, 2018. Sydsvenska Dagbladet och Helsingborgs Dagblad 2018-06-15.