USA/Storbritannien 2017. Regi: Ridley Scott. Manus: David Scarpa. Förlaga: Bok. Titel: Painfully Rich: The Outrageous Fortunes and Misfortunes of the Heirs of J. Paul Getty (1995). Författare: John Pearson. Foto: Dariusz Wolski. Klipp: Claire Simpson. Scenografi: Arthur Max. Musik: Daniel Pemberton. Skådespelare: Michelle Williams, Christopher Plummer, Mark Wahlberg, Charlie Plummer, Timothy Hutton. Producenter: Chris Clark, Quentin Curtis, Dan Friedkin, Mark Huffam, Bradley Thomas, Kevin J. Walsh, Ridley Scott. Produktionsbolag: Imperative Entertainment, Scott Free Production. Längd: 2.12.

All the Money in the World har blivit mer berömd för alla skandalerna kring produktionen än för skildringen av den omskrivna kidnappningen 1973 av oljemiljardärarvingen John Paul Getty III. Och visst säger det något om filmindustrins marknadskänslighet, eller snarare marknadsopportunism, att en mäktig producent-regissör som Ridley Scott med ljusets hastighet dumpar en skådespelare av Kevin Spaceys kaliber innan denne ens är åtalad.
I höstas hävdade Scott med passionerad emfas att en Oscar för bästa biroll var så gott som klar för den nu avpolletterade stjärnan i rollen som J. (Jean) Paul Getty, den äldre och måttlöst girige. När Spacey så drogs in i #MeToo-kampanjens strålkastaljus på sexuella övergrepp, beordrade Scott omedelbart omtagningar av alla hans scener, nu med Christopher Plummer i rollen I nya intervjuer påstod Scott nu att Plummer var den han sett för sitt inre öga i rollen som oljeknösen och att denne var självskriven för en birolls-Oscar. Som om den tidigare klang- och jubelfesten för Spacey hade ägt rum i en alternativ verklighet.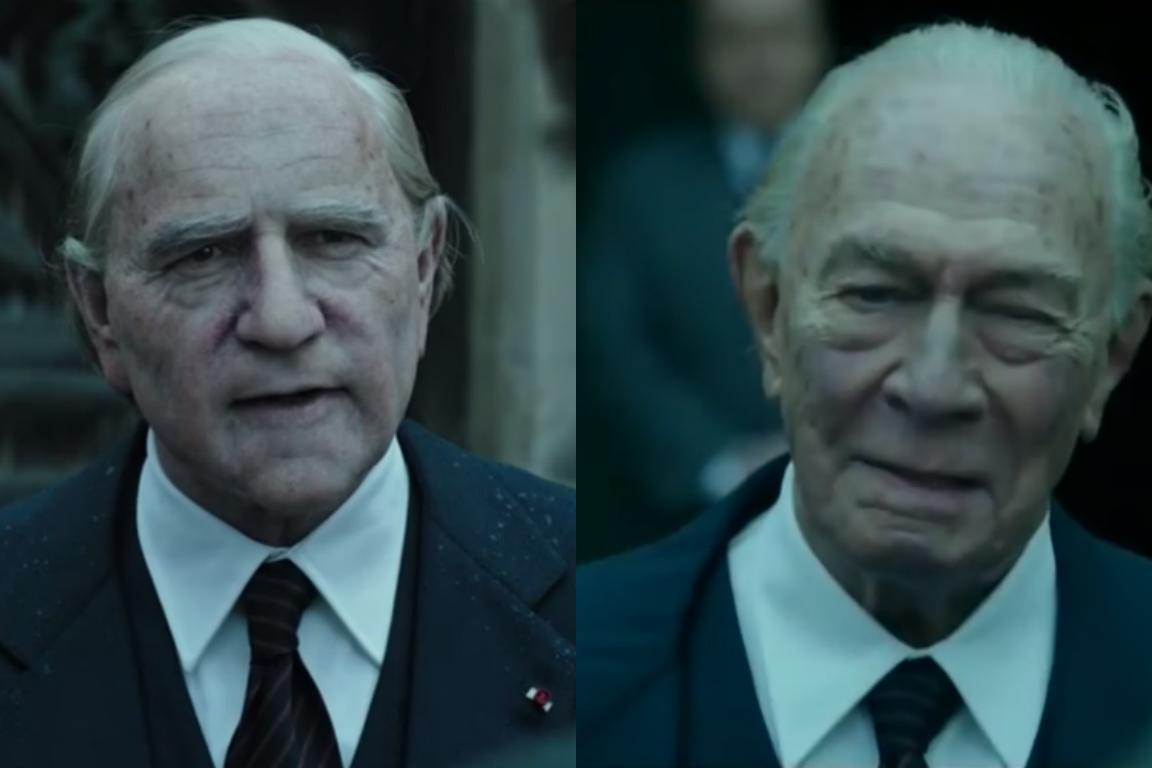 Resultatet hade kunnat bli en Frankenfilm, ett levande dött monster hopfogat av gamla och nya delar. Men det är inte Plummers inhopp som gör att intrycket blir splittrat; felet ligger i manusets oförmåga att knyta samman handlingens tre parallella förlopp sommaren 1973: 1. Patriarken J. Paul Gettys ensliga, pengadyrkande snåljåpsliv på sitt gods i England. 2. Sonsonen J. Paul Getty III:s (Charlie Plummer, inget släktskap med Christopher) skräcktillvaro hos de kalabriska gangstrar som kidnappat honom. 3. Mamma Abigails (Williams) tröstlösa försök att tillsammans med ex-CIA-agenten Fletcher Chase (Wahlberg) rädda sonen trots att Getty den äldre vägrar betala lösensumman.
Upplagt för en thriller med moraliska undertexter om en girighet som föregriper nyliberalismens materiella och politiska ödeläggelse under decennierna som följde. Och filmen saknar inte enskildheter som stannar i minnet. Höjdpunkten är scenen när Chase, som är Gettys säkerhetschef och länge har varit en lojal undersåte, frågar sin arbetsgivare var han behöva som har hur mycket pengar som helst. "Mer!" väser J. Paul d.ä. med ett varggrin, i ett ögonblick som ser ut att förebåda Gordon Gekkos (Michael Douglas) "Greed is good"-tal i Wall Street (1987).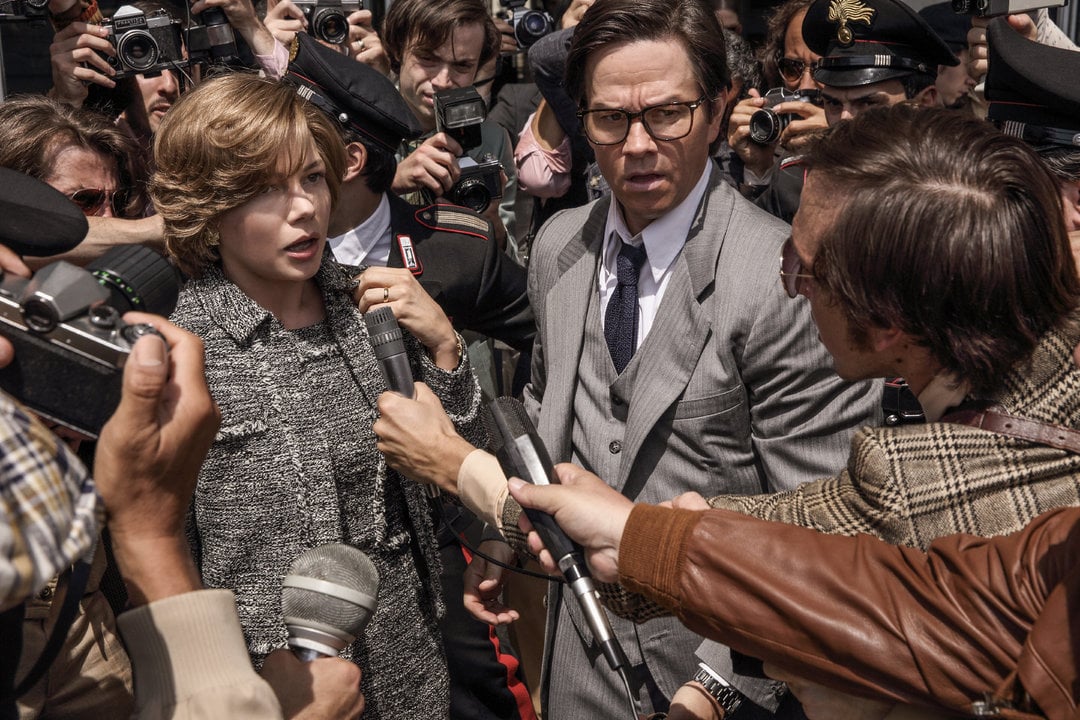 Men intrycket förblir splittrat, innehållslöst, oengagerande. Liksom tidigare är regissören Scott sällan bättre än manusen han filmatiserar. Det visar hans berg-och-dalbana till karriär, där höjdpunkter som Alien (1979), Thelma & Louise (1991), Gladiator (2000) och BODY OF LIES (2008) varvats med lågvattenmärken som I skuggan av ett brott (Someone to Watch over Me, 1987), G.I. Jane (1997), ROBIN HOOD (2010) och EXODUS: GODS AND KINGS (2016). Man kan knappt tro det är samma regissör med tanke på hur banala och banalt berättade de senare filmerna är.
Det gäller även All the Money in the World, en schematisk och ytlig betraktelse av kidnappningsdramat och dess huvudpersoner som mest ser ut som en gammaldags tv-film. Ironiskt nog kan den inom kort komma att överträffas av just ett tv-drama. För samtidigt med filmpremiären aviserade HBO sin tv-serie Trust, med premiär den 26 mars. Att döma av trailern lovar den en betydligt intressantare och fördjupad historia om oljemiljardären J. Paul,Getty (Donald Sutherland) och hans bunga-bunga-liv med ett eget harem men också av den psykiskt trasige playboy-sonsonen J. Paul III (Harris Dickinson). Hur som helst är Scotts film inte värd biobiljetten.
© Michael Tapper 2018. Endast på webben: michaeltapper.se. 2018-01-26.